1

of 2 Ahead of the first day of Monsoon Session of Parliament, Prime Minister Narendra Modi urged all the political leaders to allow the session function smoothly. The Prime Minister said that the Centre is ready to discuss all the issues that all the parties will raise in Parliament. "I hope the Monsoon Session is a productive one and the time is properly utilised to discuss important matters. May the productivity of the forthcoming session and the rich levels of debate also become a source of inspiration for the various state assemblies. Any member, any party can raise any issue, we are all ready for proper discussions," Prime Minister Modi told media here. The monsoon session, which concludes on August 10, will have 18 sittings amid much-expected drama in both the houses - Rajya Sabha and Lok Sabha.
Credit: Twitter/PIB_India
2

of 2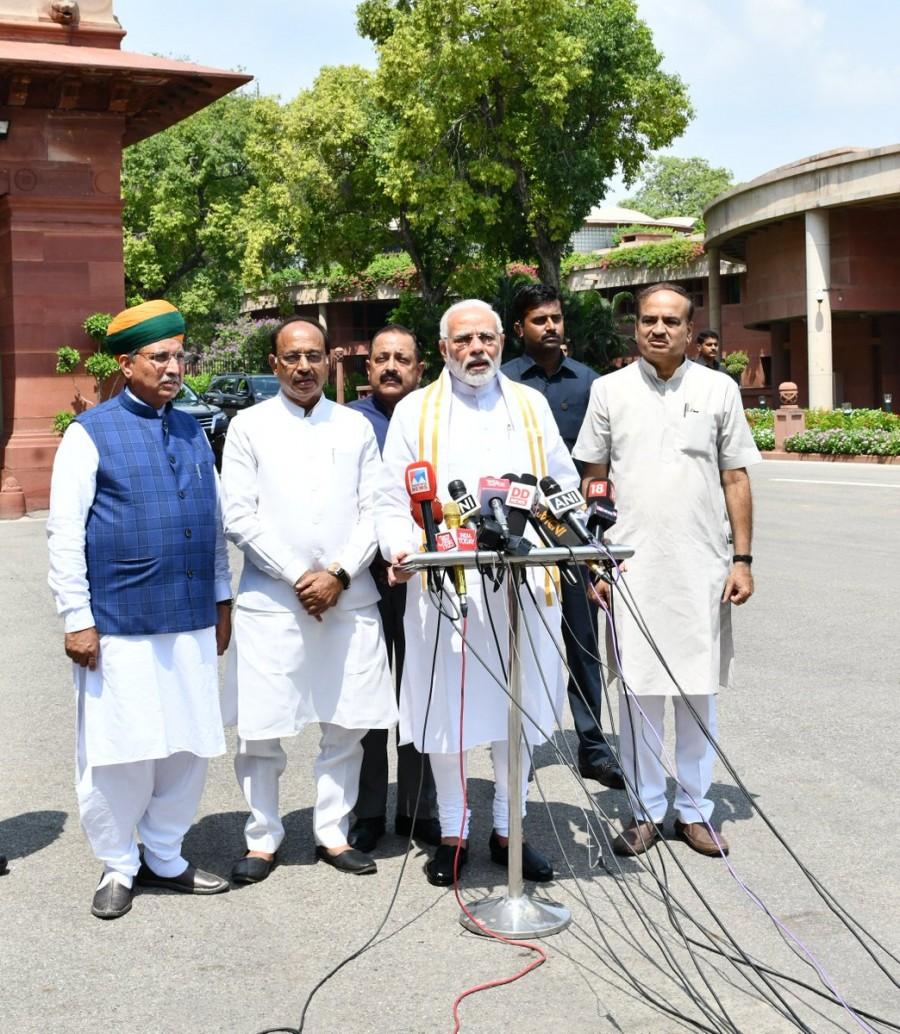 Last night, an all-party meeting chaired by Prime Minister Narendra Modi was held to ensure smoothing functioning of the Monsoon session. The meeting received "positive" outcome, according to Union Minister Ananth Kumar. However, the Opposition parties, led by Congress, are hopefully looking forward to target the in-power Bharatiya Janata Party (BJP) over various issues.
Credit: Twitter/PIB_India