1

of 5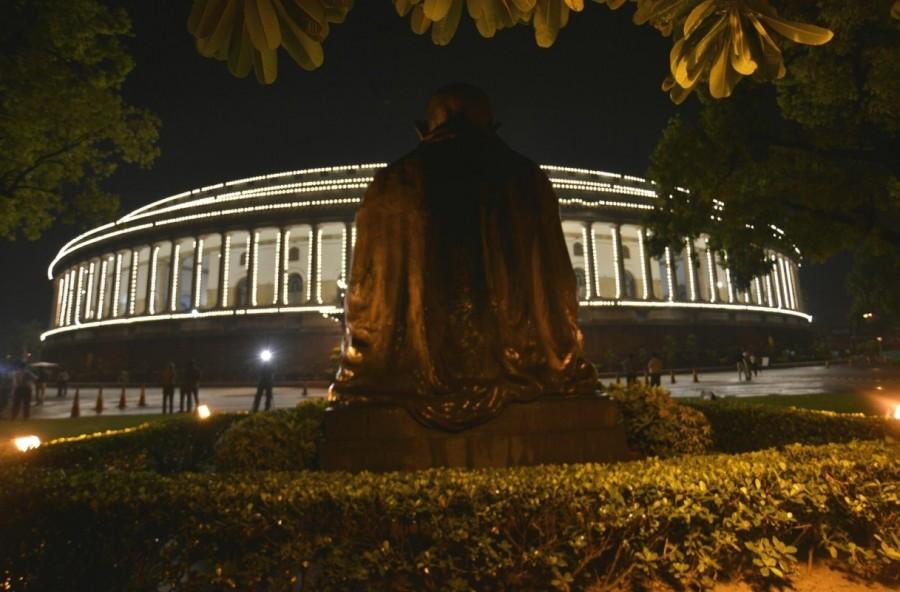 It is not often that you see so much activity outside Parliament House at around 9 p.m, but Friday was special as the temple of Indian democracy eagerly awaited another "Tryst with Destiny" moment. Just hours later, the Goods and Services Tax (GST) will come into force, paving the way for "one nation-one tax" regime. The government has made elaborate arrangements to make the function grand.
Credit: IANS
2

of 5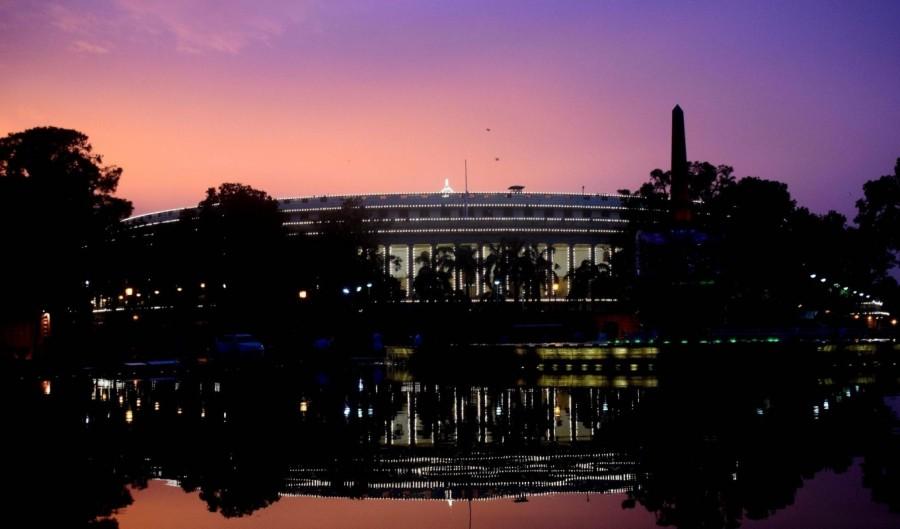 It is only fourth time in the history of Independent India that a midnight function is being organised in the Central Hall of Parliament. The previous three were the moment of Independence on the night of August 14-15, 1947, its silver jubilee celebration in 1972 and the third the golden jubilee celebration of Independence in 1997. Country's who's have been invited for the grand function, though a number of opposition parties are boycotting the event terming it as "tamasha" and a "hurried launch".
Credit: IANS
3

of 5
Ahead of the launch, Parliament was in its shinning glory on Friday evening with its main building decked with rows of bright bulbs. Inside, the brightly-lit corridors provided the backdrop for photography, with some visitors, staff and security personnel taking pictures and selfies. Elaborate security arrangements have been made for the event, with security personnel present at the venue hours before its security. With the city witnessing intermittent rains through the day, the route to be taken by the President and the Prime Minister to the Central Hall from Parliament corridor have been covered with bright red and white canopy.
Credit: IANS
4

of 5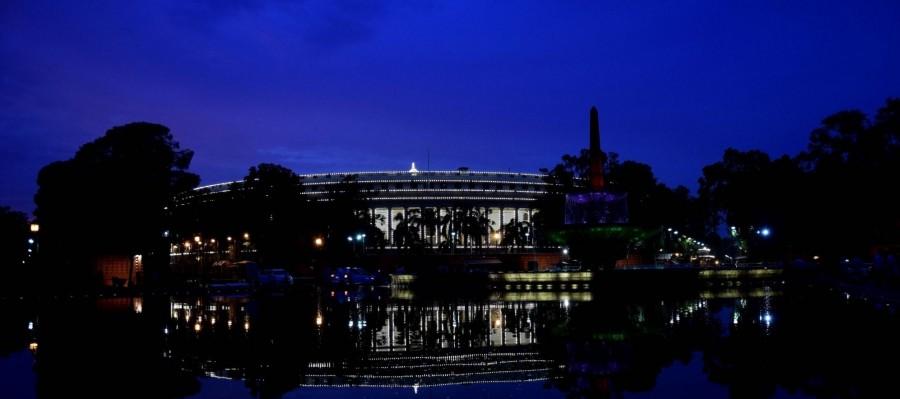 The government has invited heads of several constitutional bodies, including the Central Vigilence Commissioner, Comptroller and Auditor General of India, Chief Election Commissioner, judges of the Supreme Court and those conferred Bharat Ratna, for the event. Bollywood megastar Amitabh Bachchan, the brand ambassador of GST, has also been invited as also some eminent citizens such as M.S. Swaminathan.
Credit: IANS
5

of 5
Heads of business associations such as Confederation of Indian Industry, The Associated Chambers of Commerce and Industry of India and Federation of Indian Chambers of Commerce & Industry are also among the special invitees for the function. Hours from now, India will have a new tax regime.
Credit: IANS