1

of 2 Tamil Nadu Deputy Chief Minister O. Panneerselvam on Thursday met Prime Minister Narendra Modi, triggering speculation of differences between him and Chief Minister K. Palaniswamy, but he asserted that they were working unitedly. "There are no hard feelings in me. And there will be no hard feelings because of me. It has been an unconditional merger (between the factions headed by Panneerselvam and Palaniswamy) at the end of the 'dharma yudham'," he said.
Credit: Twitter/OfficeOfOPS
2

of 2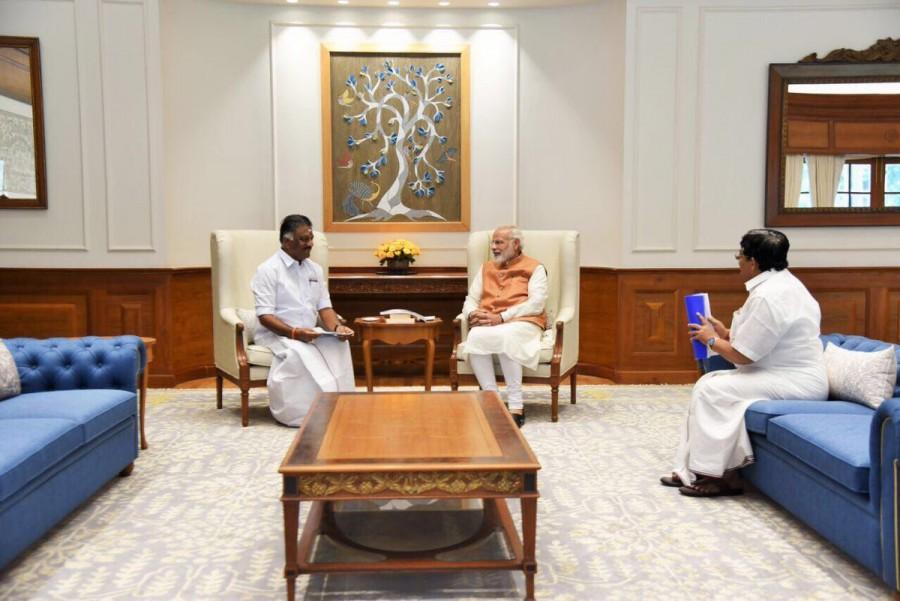 When a reporter asked him about the "saffronisation" of Tamil Nadu, Panneerselvam shot back: "The media questioning has now gone off the track." About the purpose of the meeting with Modi, Panneerselvam said he had given a memorandum seeking allotment of coal for electricity production because of its shortage. The Prime Minister assured him that whatever coal was required for power production would be made available to the state, he said.
Credit: Twitter/OfficeOfOPS