1

of 4 In a fresh setback for filmmaker Sanjay Leela Bhansali, a huge outdoor set of his historic period drama "Padmavati" here was reduced to ashes after two dozen unidentified persons torched it early on Wednesday. Since the fire brigade could not reach the disaster site quickly after the flames were noticed at 1 a.m., villagers helped douse the fire and helped to move the people and animals, mostly horses, from the site to safety.
2

of 4
Detailed costumes, especially for junior artistes, were reduced to ashes, rued Rimple of designer duo Rimple and Harpreet Narula who have worked for months on creating the look for characters in the Hindi movie. The makers of the movie filed a complaint with police against "miscreants who vandalised our costume and jewellery and set it on fire", tweeted Shobha Sant, CEO, Bhansali Productions.
3

of 4
She thanked the police for "quick intervention" and said there was no loss of life and no one was seriously hurt.
4

of 4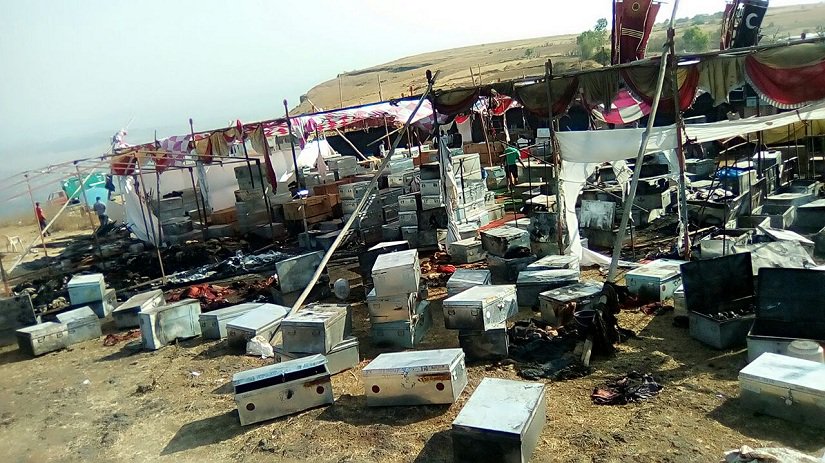 The incident occurred at the picturesque Masaipathar area, around 15 km on the outskirts of Panhala town in Kolhapur district, said an investigating officer. "The set is spread across nearly 50,000 square feet and a group of unidentified persons set it on fire around 1 a.m," the official told IANS. Maharashtra Minister of State for Home Deepak V. Kesarkar said Bhansali had declined night security for the film set.