1

of 5
Amit Sadha who is known to be a method actor is playing one of the lead roles in the series. Breathe showcases Amith Sadh as an intense cop, a divorce who has gone ahead to become a hardcore drunkard.
2

of 5
Amith would be in his character all throughout while on set, So much so that he wouldn't speak much with all those present. The actor left no stone unturned to get into the skin of his character as he also sniffed warm water with drops of wine to get into his "drunk" character.
3

of 5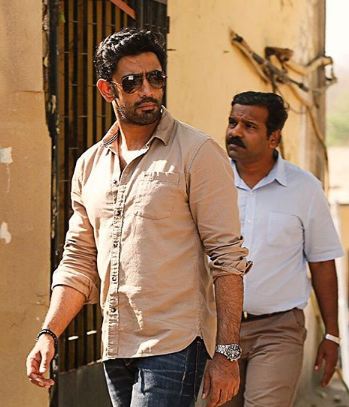 Director, Mayank Sharma was amazed after looking at Amit's sheer dedication towards his character. Breathe also stars R Madhavan and Sapna Pabbi in lead roles.
4

of 5
Breathe is launched globally as a trilingual series in Tamil, Telugu, and Hindi. The series also marks the debut of R Madhavan into digital series.
5

of 5
The Amazon Prime Original, Breathe, is produced by Abundantia Entertainment and launched on January 26th, 2018, exclusively on Amazon Prime Video. In an unprecedented move, Breathe will launch as a trilingual 8 episode series simultaneously in 200+ countries.