1

of 3 Odisha Chief Minister Naveen Patnaik on Monday launched 19 industrial projects with an investment of Rs 2,675 crore, which will create employment opportunities for 8,953 persons. The Chief Minister performed the ground-breaking ceremony for 12 new industrial projects and inaugurated seven projects through video conferencing here. Patnaik said that two of the projects for which the ground-breaking ceremony was organised on November 16, 2017, were inaugurated on Monday and would go into production in about six months time. "This underscores the number one position of the state in the country in terms of Investment Implementation Rate," he added. "Odisha has a vision of becoming the most preferred investment destination in the country. Towards that end, we have devised the Odisha Industrial Development Plan Vision 2025 to set up more manufacturing industries in focus sectors with an investment of Rs 2.5 lakh crores, generating employment for 30 lakh people," said the Chief Minister.
Credit: Twitter/Naveen_Odisha
2

of 3 "The Make in Odisha Conclave in 2016 was an important milestone in our journey of industrial development and helped generate investment intents in diverse sectors, other than the traditional areas of mines, metals and energy," said Patnaik.
Credit: Twitter/Naveen_Odisha
3

of 3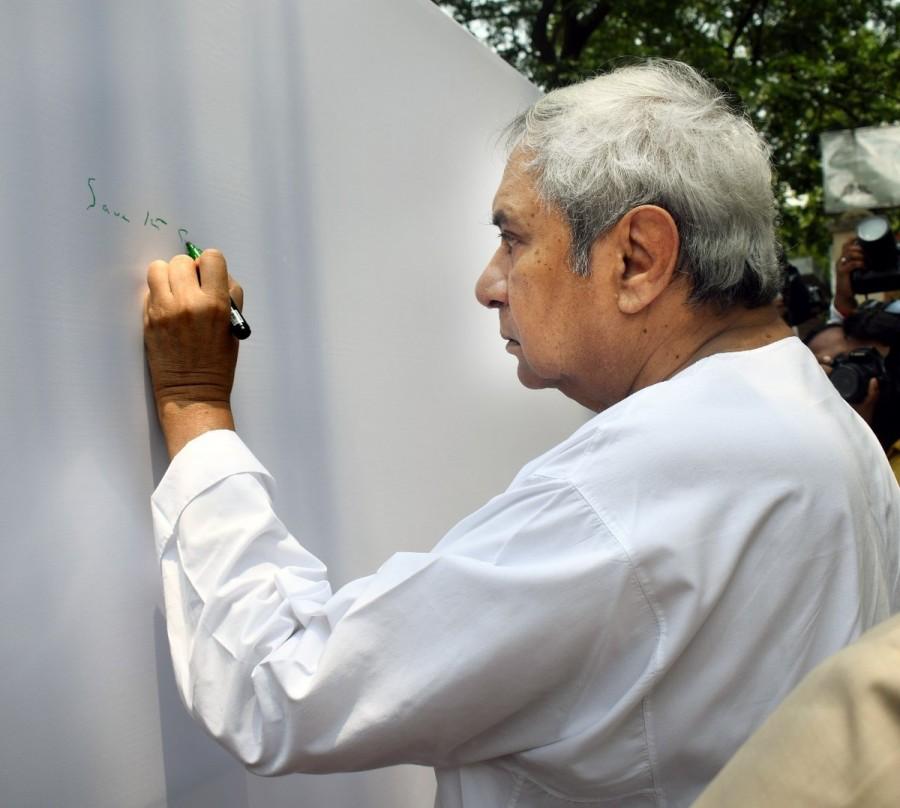 "To ensure that the investments intents received during the conclave are converted quickly, my government has worked with a dedicated focus to ensure that all required support such as land, utilities and Departmental clearances are made available to them expeditiously," he added.
Credit: Twitter/Naveen_Odisha