1

of 3 Nepal Prime Minister K.P. Oli was accorded a ceremonial welcome at the Rashtrapati Bhavan here on Saturday. Oli who is on his first visit to India after returning to power in February was received by his Indian counterpart Narendra Modi. Oli, his wife Radika Shakya and a 54-member high-level delegation arrived on Friday on a three-day state visit.
Credit: IANS
2

of 3 Viewed as an important visit amidst a strain in ties, Oli had an informal meeting with Modi at his official 7, Lok Kalyan Marg residence, on Friday evening.
Credit: IANS
3

of 3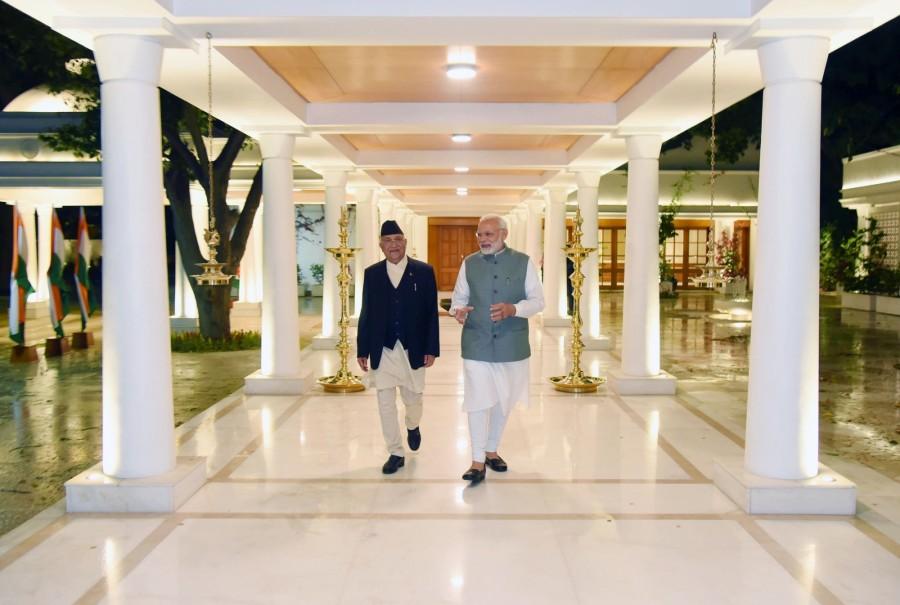 Oli also met Congress President Rahul Gandhi and former Prime Minister Manmohan Singh and discussed "various dimensions of Nepal-India relations", according to the Nepalese Embassy here. Modi and Oli will hold delegation level talks on Saturday at the Hyderabad House here and are expected to sign a number of agreements.
Credit: IANS