1

of 4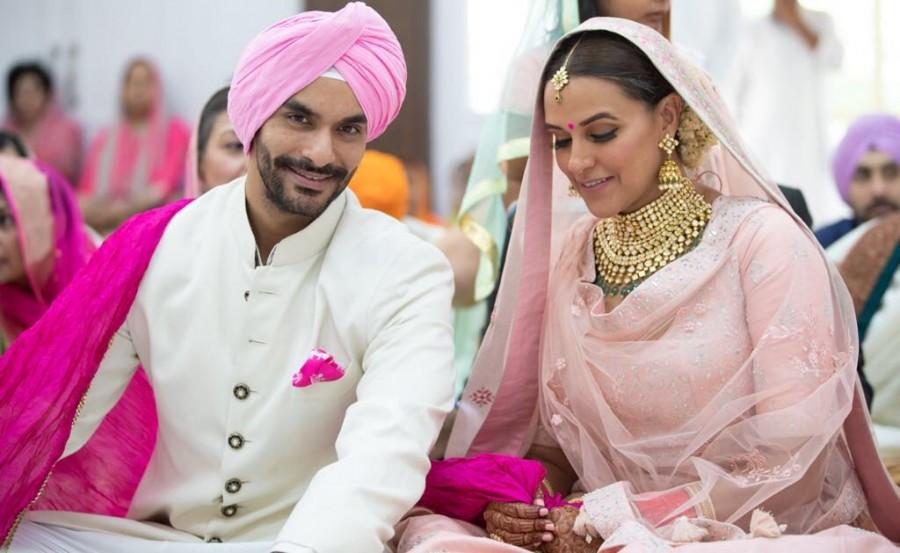 Actress and former beauty queen Neha Dhupia had a hush-hush wedding with actor and "best friend" Angad Bedi, son of ex Indian cricketer Bishan Singh Bedi here on Thursday. She has called it the "best decision" of her life. The newly wed couple got married in an Anand Karaj ceremony attended by close family and friends in a Gurudwara in south Delhi. They made the announcement via social media. "Best decision of my life... Today, I married my best friend. Hello there, husband! Angad Bedi," Neha posted on her official Instagram page along with a photograph from their wedding proceedings.
2

of 4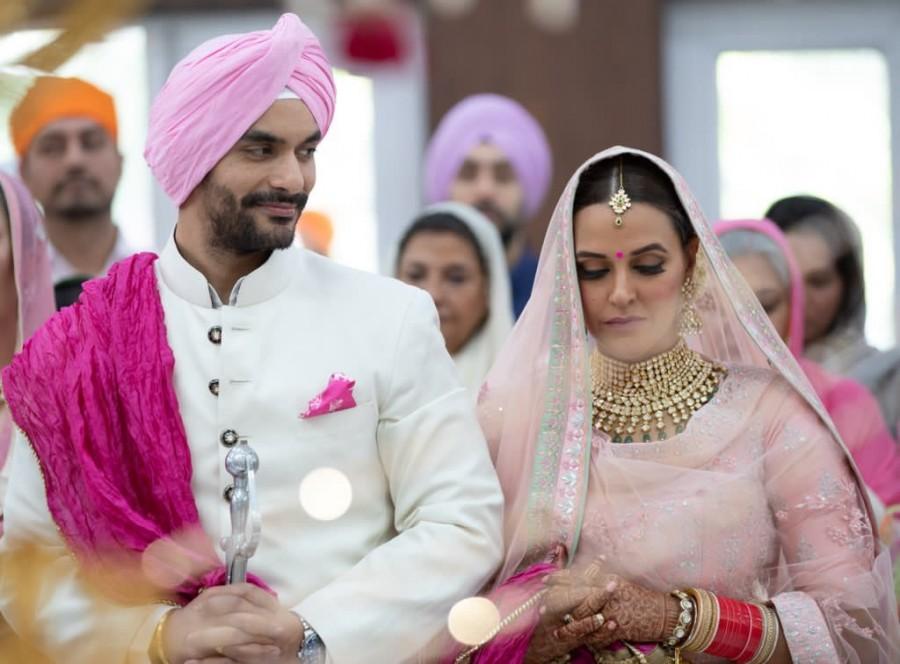 For the ceremony, Neha looked resplendent in a soft pink ensemble with a pink bindi accentuating her look. Her heavy jadau jewellery added to the elegance. The groom wore a cream sherwani with a 'saafa' matching Neha's ensemble, and he carried magenta accents for a dash of colour. The wedding was attended by Ajay Jadeja, Ashish Nehra and Gaurav Kapoor.
3

of 4
Neha and Angad exchange rings at their ANAND Karaj ceremony held yesterday in Delhi.
4

of 4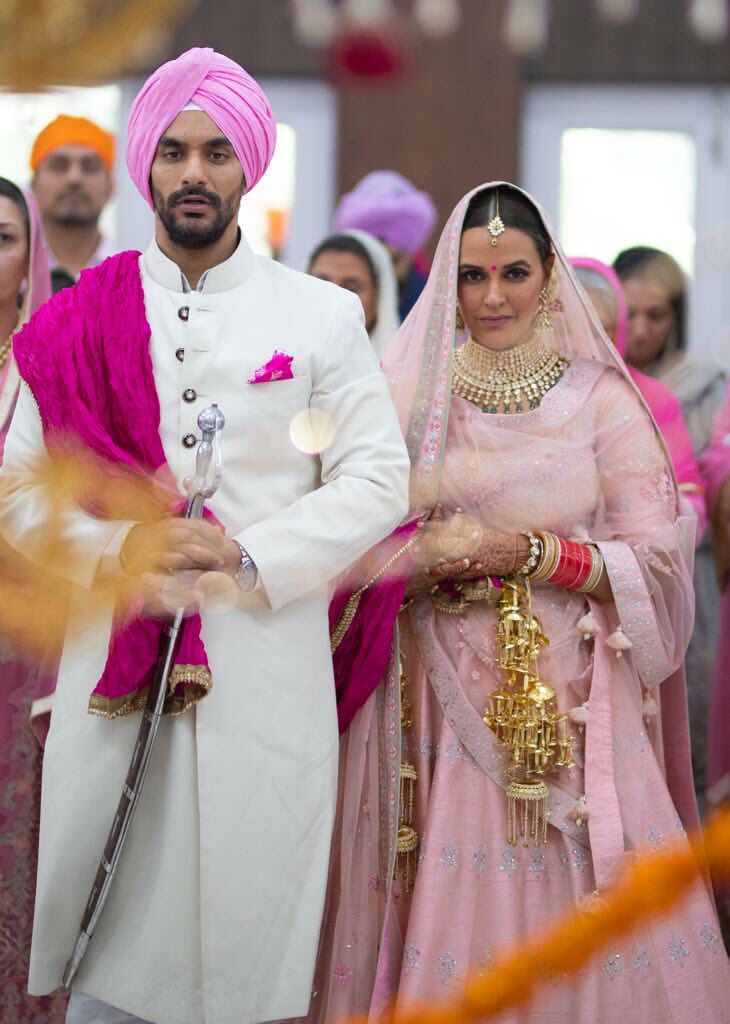 At this juncture, IBTimes conveys our hearty wishes to the newly wed couple.