1

of 5 As India pushes ahead with its engagements with southeast Asia under the Act East Policy, Prime Minister Narendra Modi received Vietnam President Tran Dai Quang ahead of bilateral talks here on Saturday.
Credit: Twitter/PIB_India
2

of 5 External Affairs Ministry spokesperson Raveesh Kumar tweeted that Modi welcomed Quang, who is oin his first state visit to India, at Hyderabad House here.
Credit: Twitter/PIB_India
3

of 5
"India and Vietnam enjoy warm and cordial relationship with common roots in history," Kumar said.
Credit: Twitter/PIB_India
4

of 5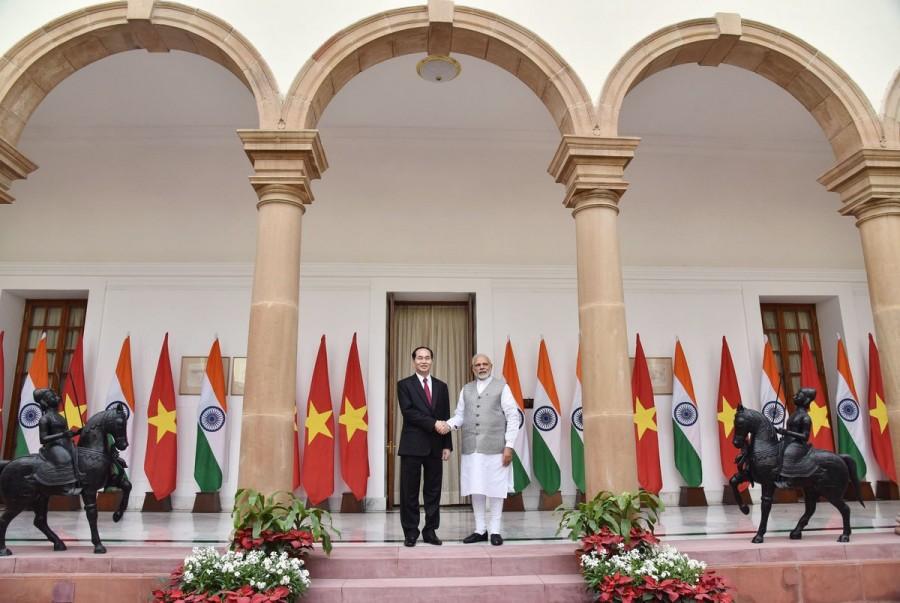 Following the talks, a number of agreements across different sectors are expected to be signed.
Credit: Twitter/PIB_India
5

of 5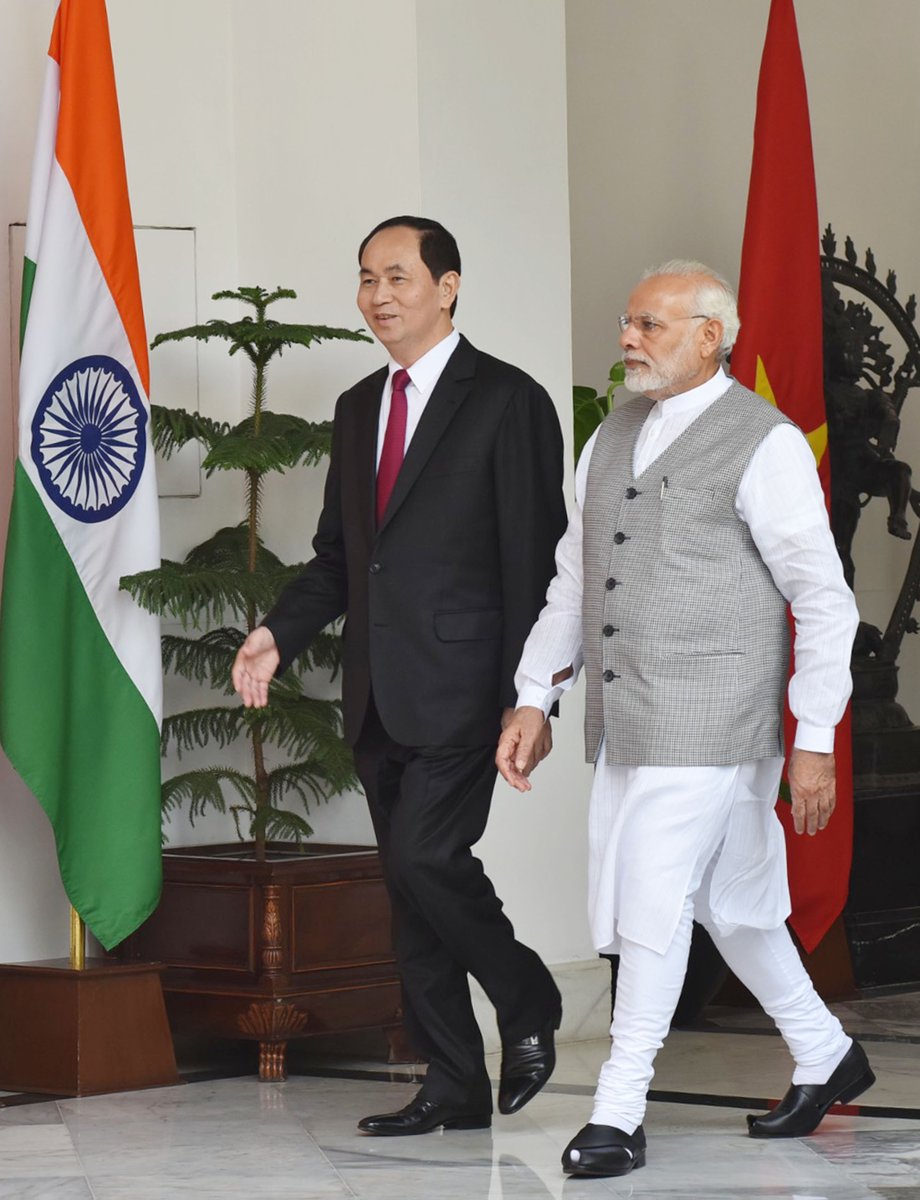 Vietnam is an important partner in southeast Asia under New Delhi's Act East Policy and is currently the country coordinator for India with the Association of Southeast Asian Nations (Asean) regional bloc, a role that will be handed over to Thailand later this year.
Credit: Twitter/PIB_India