1

of 3 Indian Prime Minister Narendra Modi and Chinese President Xi Jinping held a "warm and forward looking" meeting here on Saturday on the sidelines of the 18th Shanghai Cooperation Organisation (SCO) Summit. "Further strengthening the positive momentum in the bilateral relationship generated at the Wuhan informal summit, PM @naredramodi had a warm and forward looking meeting with Chinese President #XiJinping on the sidelines of the SCO Summit," Indian External Affairs Ministry spokesperson Raveesh Kumar tweeted. The meeting comes over a month after their informal summit on April 27-28 in Wuhan on a Chinese invitation, when they pledged to keep the India-China border quiet and personally guide their respective armies to avert a Doklam-like military stand-off in future.
Credit: IANS
2

of 3 Modi is also expected to hold bilateral meetings with leaders of other SCO member states on the sidelines of the Summit. Earlier in the day, SCO Secretary General Rashid Alimov called on Modi soon after his arrival here.
Credit: IANS
3

of 3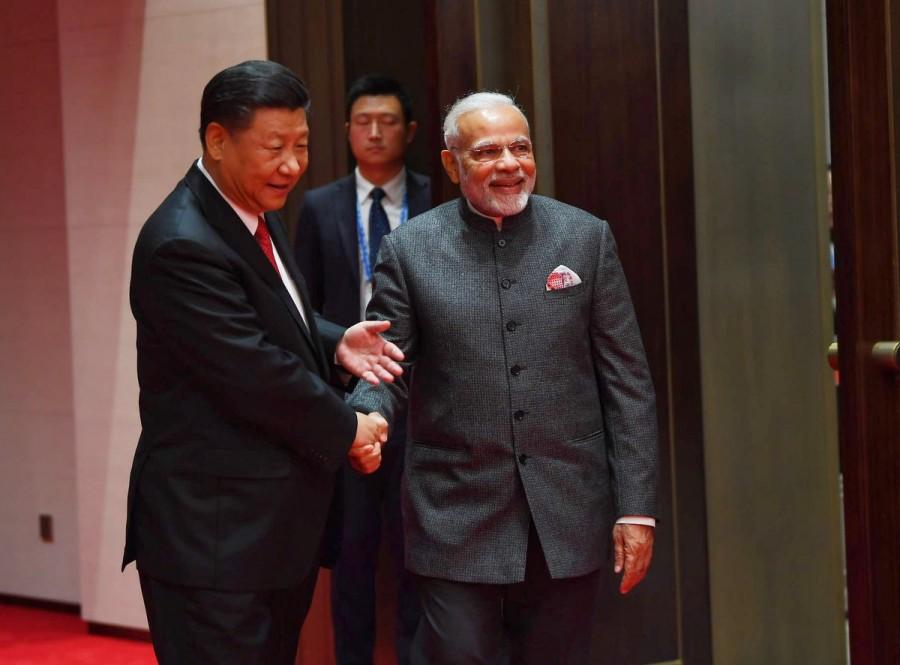 On Friday, Modi said that the SCO meeting will herald a new beginning for India's engagement with the Eurasian bloc.
Credit: IANS