1

of 4 Prime Minister Narendra Modi on Friday inaugurated India's longest river bridge here in Assam. The over 9.2 km long Dhola-Sadiya bridge, built on the Lohit river, a tributary of the Brahmaputra, will connect Assam and Arunachal Pradesh.
2

of 4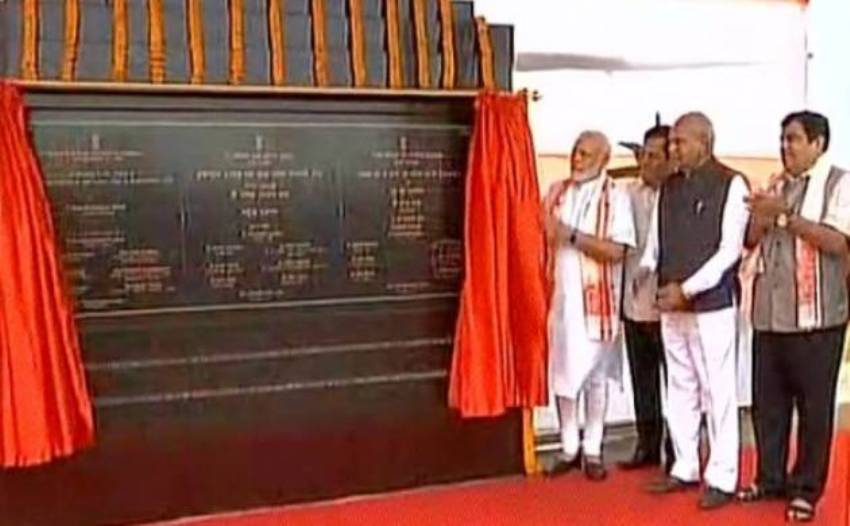 Modi, who is on a day-long visit to the state, was received by Assam Chief Minister Sarbananda Sonowal, Governor Banwarilal Purohit and several other dignitaries at the airport here earlier. The construction of the bridge began in 2011, and cost of the project was around Rs 950 crore.
3

of 4
The Dhola-Sadiya bridge is strategically important for the military as it can withstand a weight of 60-tonne battle tanks. With the help of this new bridge, the army would be able to enter Arunachal Pradesh, which borders China, much more quickly and easily.
4

of 4
The bridge cuts down the distance between Rupai on NH-37 in Assam to Meka or Roing on NH-52 in Arunachal Pradesh by 165 km reducing the travel time from six hours to just one hour.