1

of 4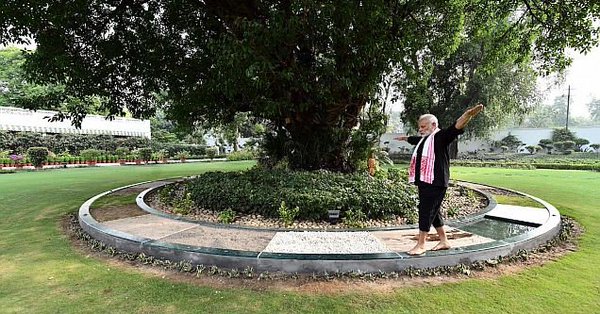 Prime Minister Narendra Modi on Wednesday nominated Karnataka Chief Minister H.D. Kumaraswamy and table tennis player Manika Batra for the 'Fitness Challenge', as part of 'Hum Fit Toh India Fit' campaign. The Prime Minister also nominated entire fraternity of brave IPS officers, especially those above 40 years to take up the fitness challenge. Prime Minister Modi took to his Twitter handle to announce the decision, where he tweeted, "I am delighted to nominate the following for the #FitnessChallenge: Karnataka's CM Shri @hd_kumaraswamy. India's pride and among the highest medal winners for India in the 2018 CWG, @manikabatra_TT. The entire fraternity of brave IPS officers, especially those above 40."
2

of 4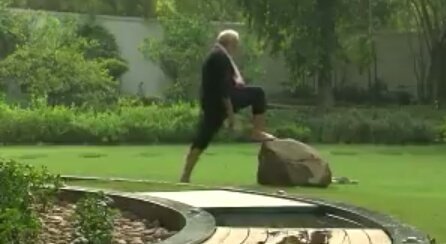 The Prime Minister shared a video on his Twitter handle, where he is seen practicing yoga, walking and breathing exercises. "Here are moments from my morning exercises. Apart from Yoga, I walk on a track inspired by the Panchtatvas or 5 elements of nature - Prithvi, Jal, Agni, Vayu, Aakash. This is extremely refreshing and rejuvenating. I also practice breathing exercises. #HumFitTohIndiaFit (sic)," Prime Minister Modi wrote on the micro-blogging site.
3

of 4
On May 24, Prime Minister Modi accepted Indian cricket captain Virat Kohli's fitness challenge and said he will soon be sharing his own video.
4

of 4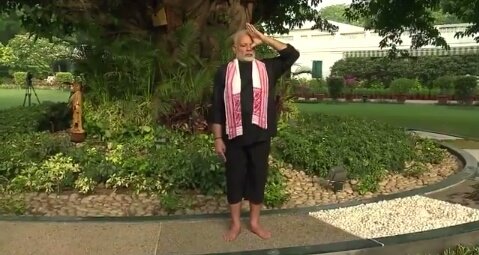 The Prime Minister then took to Twitter to respond to Virat's challenge, writing, "Challenge accepted, Virat! I will be sharing my own #FitnessChallenge video soon. @imVkohli #HumFitTohIndiaFit."