1

of 3 Level-2 fire breaks out at Crystal Tower, rescue ops underway
A rescue operation was carried out in Mumbai's Parel area after a level-III fire broke out at Crystal Tower near Hindmata Cinema here on Wednesday. The flames have now been doused. After receiving a call at 8:32 am, 20 firefighting tenders were rushed to the spot by the fire department. A crane was deployed at the spot to rescue those trapped inside the building.
2

of 3 Major fire breaks out in Crystal Tower at Parel in Mumbai
In total, eight people were rescued and later taken to KEM Hospital for treatment. Fire brigade officials have now gone inside the building to make sure no is trapped in the premises.
3

of 3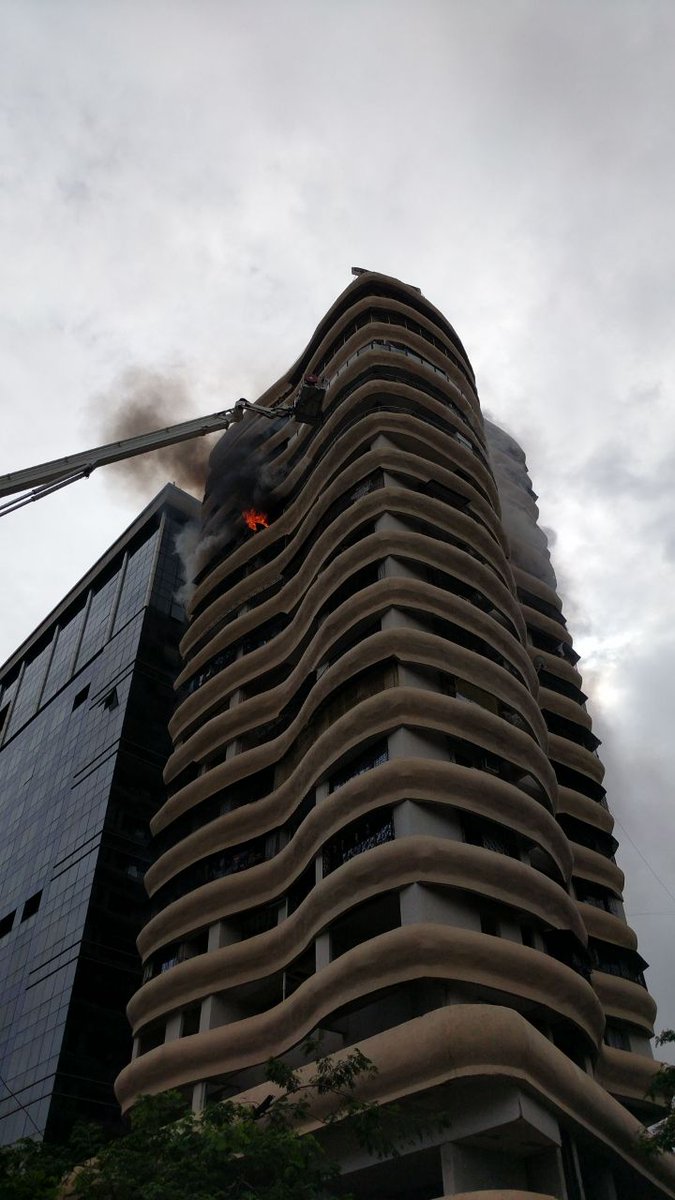 4 residents of Mumbai's Crystal Tower die after fire breaks out on 12th floor
The fire broke out on the 12th floor of the tower. However, no casualties have been reported.