1

of 5 Vice President Mike Pence hugs Evelyn Holcombe at Floresville high school in Floresville, Texas. Holcombe was in the church during the shooting.
Credit: Reuters
2

of 5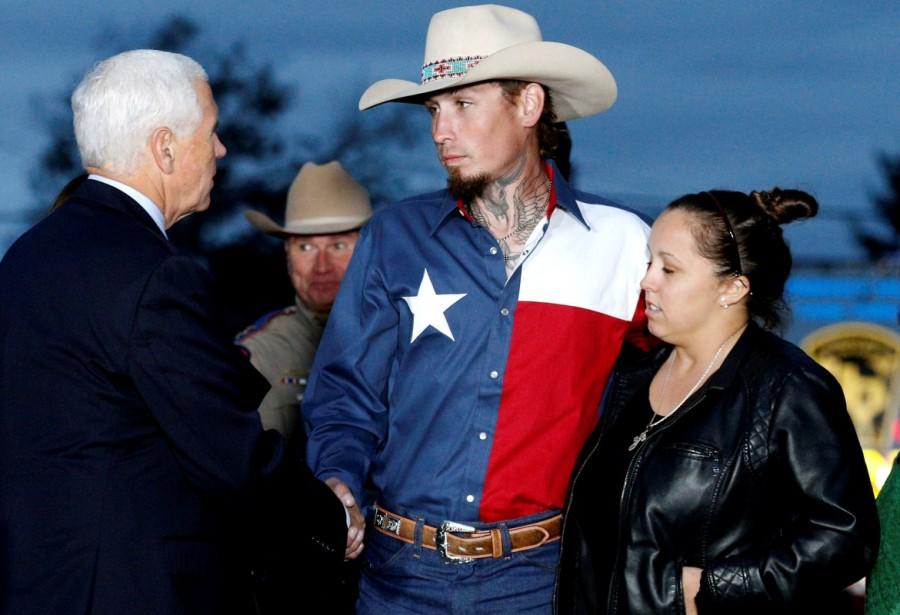 Vice President Mike Pence shakes hands with Johnnie Langendorff near the site of the shooting at the First Baptist Church of Sutherland Springs in Sutherland Springs, Texas. The gunman Devin Kelley managed to flee the scene in a getaway vehicle but shot himself to death and crashed in a ditch as Willeford and a passing motorist who was flagged down outside the church, Johnnie Langendorff, gave chase in Langendorff's pickup truck.
Credit: Reuters
3

of 5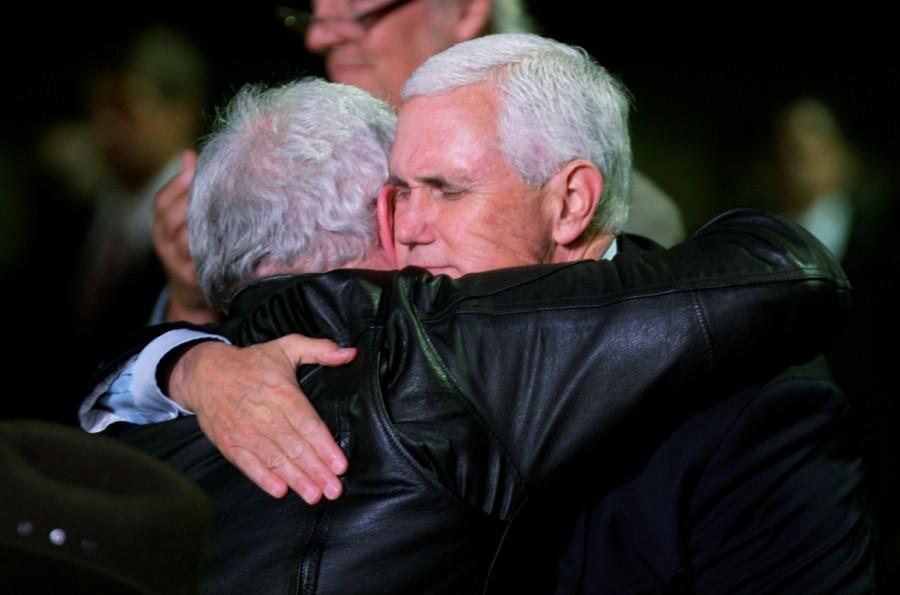 Vice President Mike Pence hugs Stephen Willeford, who who lived nearby and confronted the assailant with his own rifle when the gunman emerged from the church, shooting Kelley twice. Pence saluted the police, emergency personnel and doctors who had tended to the wounded, as well as the bravery of "those Texas heroes" - Willeford and Langendorff - who "pursued the attacker in a high-speed chase and saved the lives of Americans as a result."
Credit: Reuters
4

of 5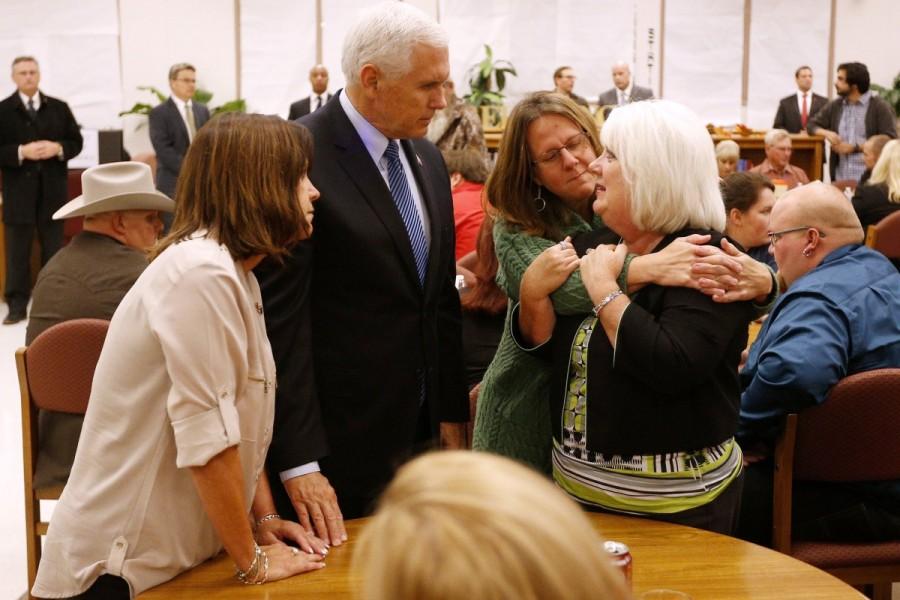 Vice President Mike Pence and his wife Karen (L) along with Sherri Pomeroy (2nd R) console a woman at Floresville high school. Pomeroy, wife of Pastor Frank Pomeroy, lost her daughter in the shooting. Pence was called upon to fill the role of America's "consoler-in-chief" in the absence of President Donald Trump, who has been out of the country on a state visit to Asia since before the shooting rampage.
Credit: Reuters
5

of 5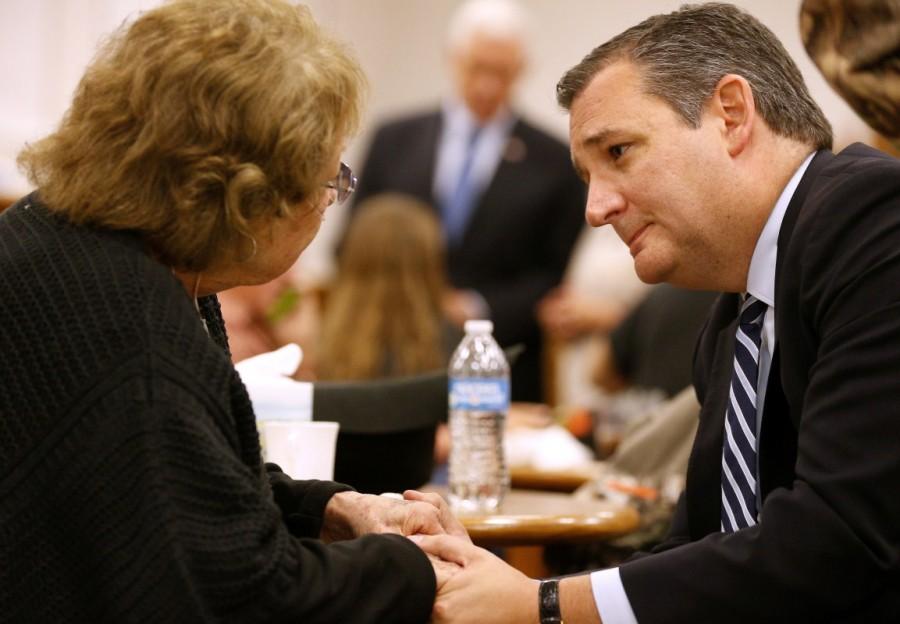 Senator Ted Ted Cruz speaks with a woman during a visit with family and victims of the shooting in Floresville. The vice president was joined by a group of dignitaries that included Governor Greg Abbott, Attorney General Jeff Sessions and Senator Ted Cruz of Texas.
Credit: Reuters