1

of 3 Star Indian boxer M.C. Mary Kom defeated Hyang Mi Kim of North Korea in the women's 48kg category to clinch gold at the Asian Boxing Championship here on Wednesday. The Olympic bronze medallist got the better of her opponent in a unanimous 5-0 verdict in the final to win her fifth gold at the Asian Boxing Championship and first in the 48 kg category.
2

of 3 Mary Kom got off to a brilliant start, launching a blistering attack right from the word go. She landed most of her punches which put her ahead in the opening round itself. The Korean tried to stay in the fight, packing a few of her own. But Mary had clearly done better. In the second round, Mary eased up a little, preferring to be a little cautious. She used her defensive abilities to the
3

of 3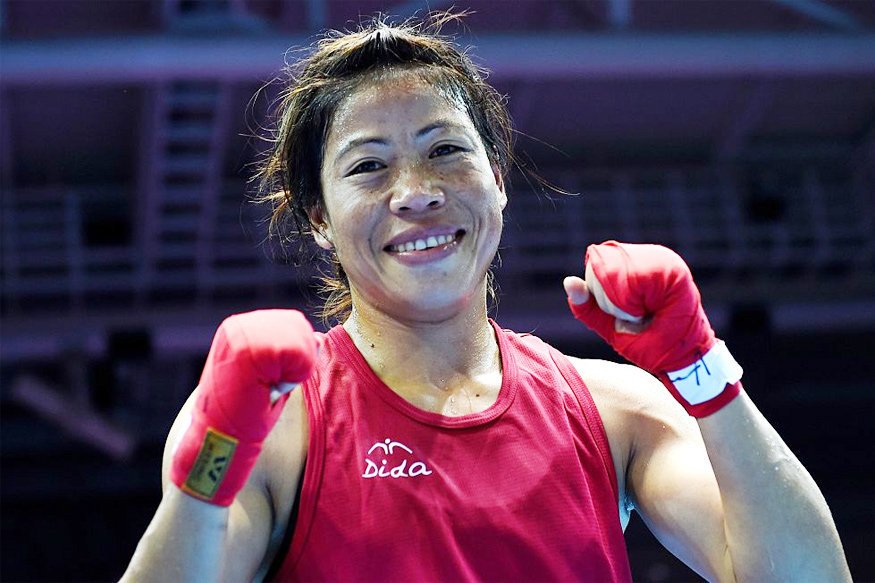 Another Indian finalist Sonia Lather suffered a heartbreak as she went down to China's Yin Junhua in the final of the 57kg category to settle for the silver. It was overall a great campaign for the Indian contingent as seven of their boxers will return home with medals including one gold, one silver and five bronzes.