1

of 5 Namitha Looking Hot in Western Dress and Saree
Namitha knows the secrets of looking good. These photo of her in western wear, gym dress and a saree clearly prove the point.
Credit: Namitha Instagram
2

of 5 Voluptuous Namitha
Voluptuous Namitha looks cool in the gym wear, but her other picture, showing her back from head to toe, had created a lot of noise. Many had trolled her whether she was exposing her undies in the picture, but in reality, it was a beautiful shot of her entry into the stage of an awards function.
Credit: Namitha Instagram
3

of 5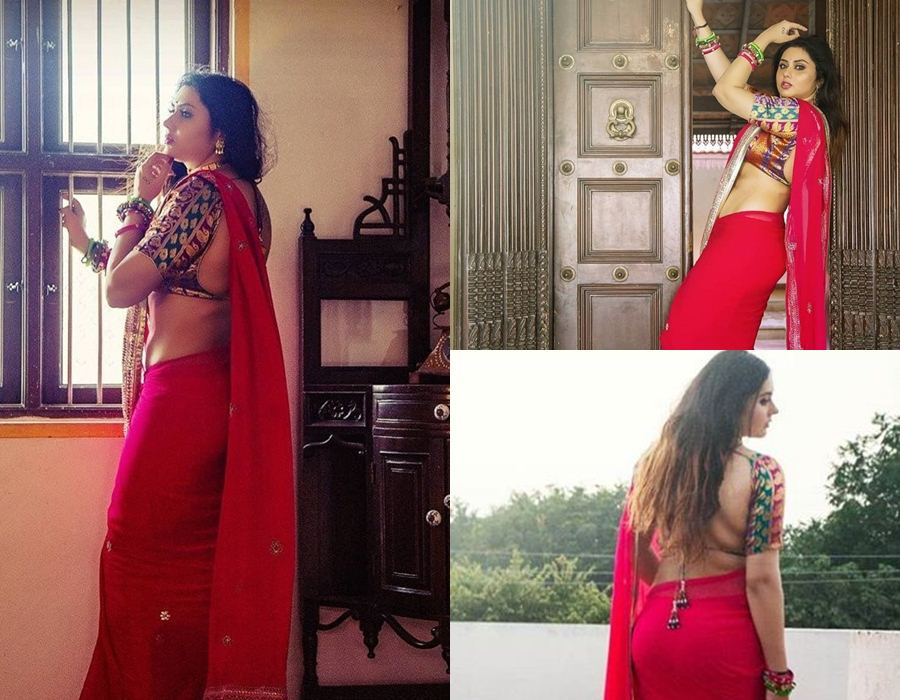 Namitha's Look Hot in Red Saree
Namitha's caption for the photos sums it all. She wrote, "And she waits by the window with the longing gaze, She tries to search him in the misty haze, He knocks on the doors of her heart ever so quietly, She lets him in like golden Sun rays."
Credit: Namitha Instagram
4

of 5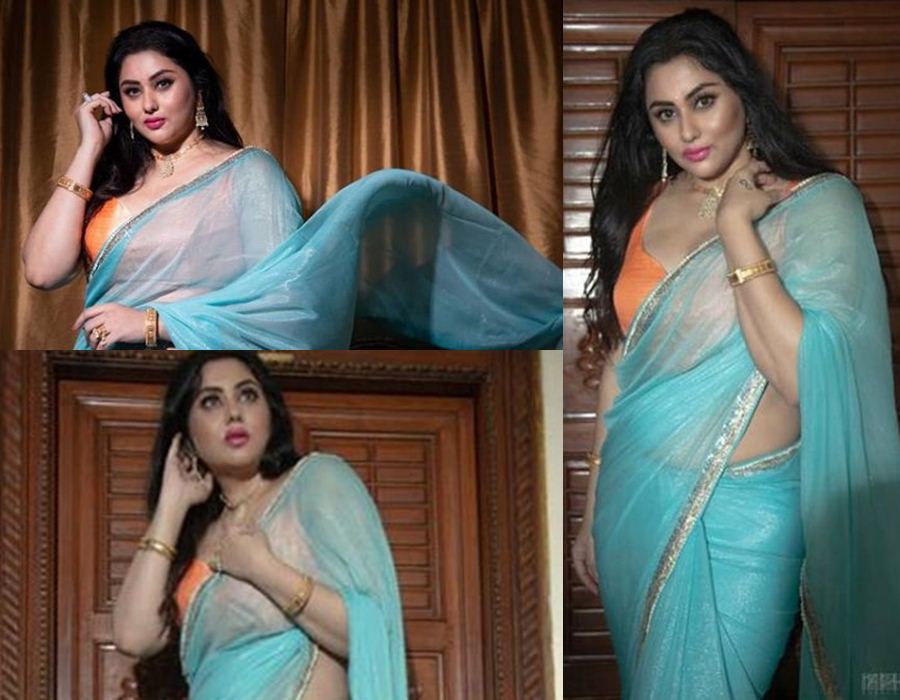 Namitha's yet another Saree Avatar
Namitha's look for the grand opening of The Green Trends at Rayachotti in Kadapa district in Andhra.
Credit: Namitha Instagram
5

of 5
Black is Beautiful
A collage of Namitha's pictures in two costumes.
Credit: Namitha Instagram