1

of 4
On Monday, he was questioned at an undisclosed location near here, and after five hours the police probe team recorded the arrest of the actor. Around 7.20 p.m., Dileep was brought to the Aluva Police club from the place where he was questioned. Dileep is understood to be behind the abduction of the young actress on February 17. Dileep had been questioned last month for 13 hours in the case and let off. The Congress party demanded that Chief Minister Pinarayi Vijayan give up the Home portfolio, alleging that he tried to derail the investigation process by stating that there was no conspiracy. State Congress president M.M. Hassan said the Left government had promised security for women, but in the actress abduction case, after the arrest of prime accused Pulsar Suni, Vijayan had immediately dismissed any conspiracy angle to the abduction.
2

of 4
Leader of Opposition and former Home Minister Ramesh Chennithala demanded that Vijayan apologise to the people for his statement that there was no conspiracy in the case. Meanwhile, a group of youth shouted slogans against Dileep in front of the Aluva Police club, when the actor was brought. A hotel that the star owns in in Kochi was attacked and ransacked by angry youth. Angry Congress workers were seen shouting slogans demanding the resignation of Lok Sabha member Innocent who is also president of AMMA - Association of Malayalam Movie Artistes, who had strongly defended Dileep.
3

of 4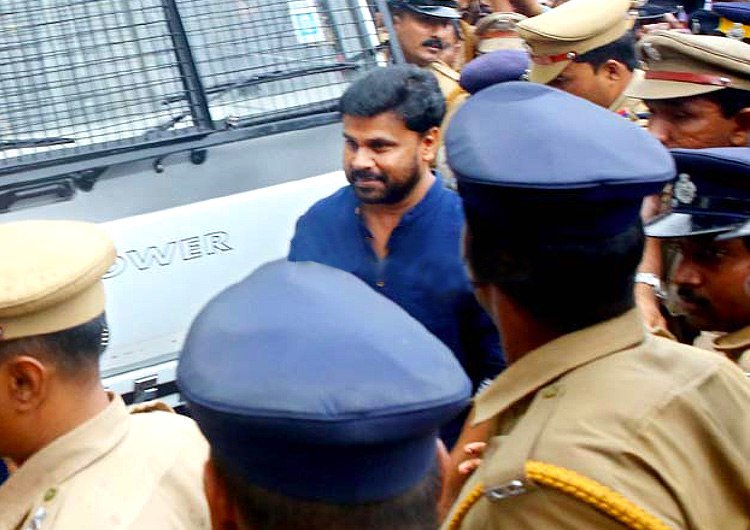 None of the big names in the film industry - Mammootty and Mohanlal - have said a word in this case. On February 17, the hugely popular actress was travelling from Thrissur to Kochi by road when she was abducted. After almost two hours she was dumped near the house of director-turned-actor Lal, who upon hearing her harrowing experience, informed police. She was reported to have been molested enroute. The police probe team arrested Pulsar Suni and his aides, who effected the kidnap, a week after the incident. The conspiracy angle surfaced ever since Dileep and his close aide, actor-turned-director Nadir Shah, was questioned for 13 hours last month. Trouble began for Dileep last month after his name surfaced in a jail inmate's letter who had shared the cell with Suni.
4

of 4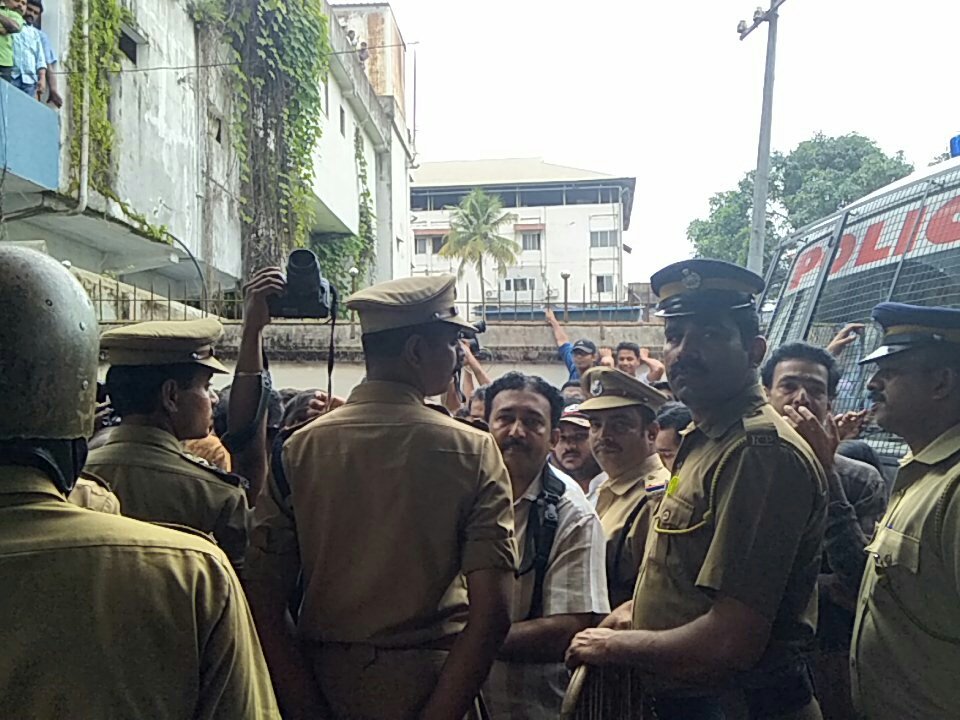 Following this, Dileep was called for questioning. During the marathon questioning, he claimed he did not know Suni. But by then the police had established the fact that Suni was at the shooting location of Dileep's film in November at Thrissur. A photo of Suni at the film locales was released by TV channels. Pressure mounted on the police to get to the bottom of the conspiracy. The Congress party sought a CBI probe into the case, while the BJP expressed its displeasure over the police probe. The Association of the Malayalam Movies Artistes (AMMA) came under heavy attack from several quarters over its stand on the issue.