1

of 5
Innalakalile Nashtangale Patti Orkkathirikkam, Shubha Pretheekshakalode Nalla Nalekkayi Kathirikkam. PuthuValsara Aasamsakal!
2

of 5
Ormakal Koodu Koottiya Manassinte Thalirchillayil Niramulla Oraayiram, Ormakalumayi Oru Varsham koodi kandannu pokunnu; Puthuvalsara Aasamsakal. !
3

of 5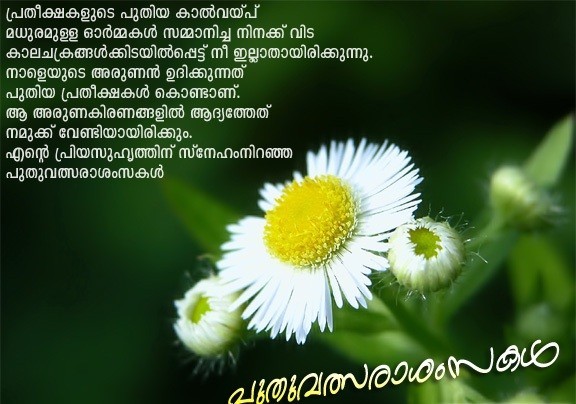 Oru puthuvarsham koodi pirannu, samadhanathinteyum santhoshathinteyum Dinangalkkayi namukku prarthikkam. Puthuvalsarasamsakal !!
4

of 5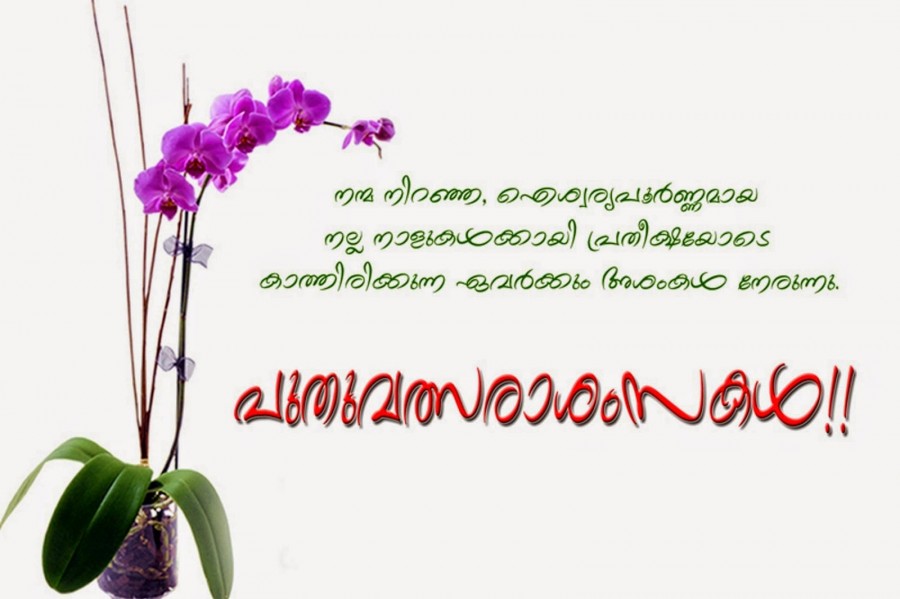 Puthiya dinam, Puthiya varsham, Puthiya thudakkam, Puthiya pratheekshakal, Ee 2017 sarva aishwaryangalum Niranjathaakatte !! Wish You a Happy New Year.
5

of 5
Ennumennum Nanmakal Nirayatte Oro Dinavum Sanhoshapoornamavatte Ennu Prarthikkunnu.