1

of 3
Bollywood producer-director Madhur Bhandarkar on Tuesday met Uttar Pradesh Chief Minister Yogi Adityanath at his official residence and evinced interest in shooting for his next film in the state, officials said. Adityanath had a morning engagement with the noted director. Officials said Bhandarkar lauded the new film policy of the Bharatiya Janata Party (BJP) government in the state.
Credit: Twitter/imbhandarkar
2

of 3 Uttar Pradesh has been pitching hard to attract Bollywood to shoot in the state. It was also a partner in the film festival in Goa where senior officials camped and met film personalities to discuss the benefits of shooting in the state, the officials added.
Credit: Twitter/imbhandarkar
3

of 3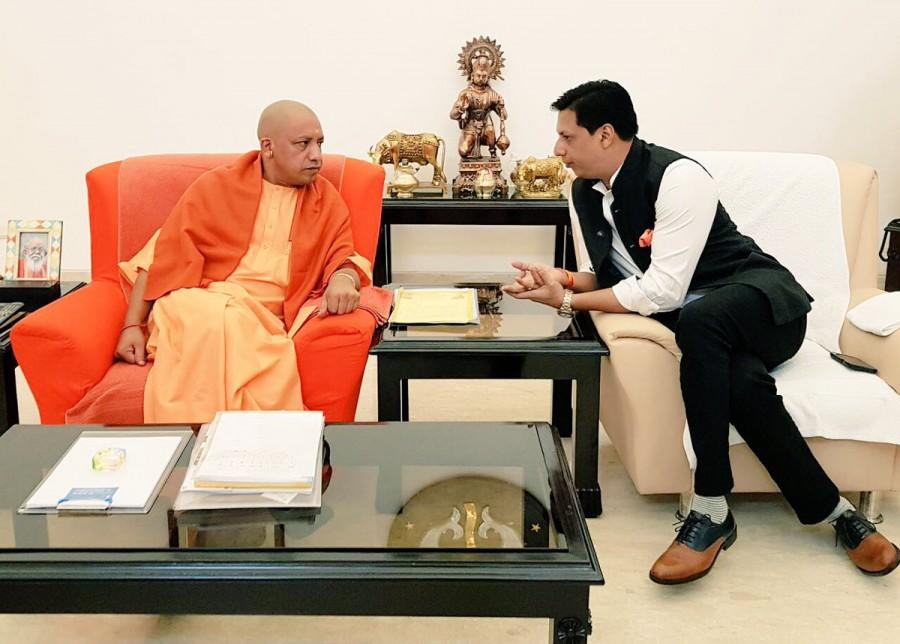 Uttar Pradesh has drawn a large number of film producers in the past five years. Former Chief Minister Akhilesh Yadav had rolled out the red carpet for shoots. Dozens of films were shot in different locations of the state. However, with the BJP coming to power, there has been a break in this as the film world views the present dispensation as a hardliner and does not want to "court unnecessary controversy", a known film personality told IANS.
Credit: Twitter/imbhandarkar