1

of 5 School girls walk across a plank on the walls of the 16th century Galle fort, Sri Lanka.
Credit: Reuters
2

of 5 Schoolchildren ride on a makeshift raft to attend the opening of classes at a remote Casili Elementary School in Montalban, Rizal northeast of Manila, Philippines.
Credit: Reuters
3

of 5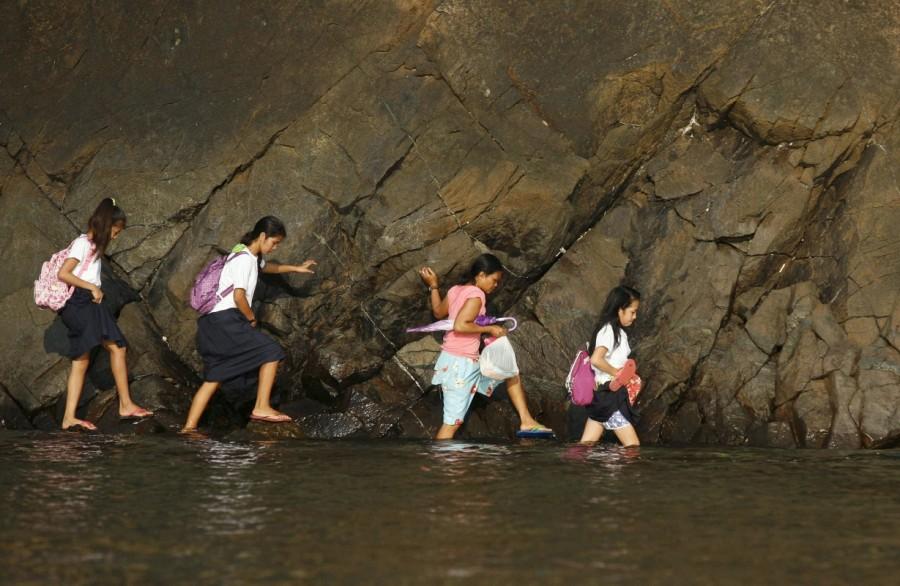 A woman accompanies some students as they wade in the shallow part of a rocky beach to their school to attend the first day of classes in Sitio Kinabuksan, Kawag village, Subic, Zambales Province, north of Manila.
Credit: Reuters
4

of 5
Xu Liangfan escorts students on a cliff path as they make their way to Banpo Primary School in Shengji county, Bijie city in Guizhou province, China.
Credit: Reuters
5

of 5
High school students cross the Ranteangin river on their way home in Maroko village, in Kolaka Utara, Indonesia.
Credit: Reuters