1

of 3 Photos on Sunday posted on social media showed the sculpture lying on its side on the pavement, having been chopped off at its ankles, reports Xinhua news agency. Police said they had no information about the identity of the perpetrators.
Credit: Twitter/1xbetTurkiye
2

of 3 In January, the monument was cut in half from the waist up before being repaired and re-erected by the city government days later. The statue is located on a riverside promenade known as the Walkway of Glory in the Buenos Aires port district of Puerto Madero.
Credit: Reuters
3

of 3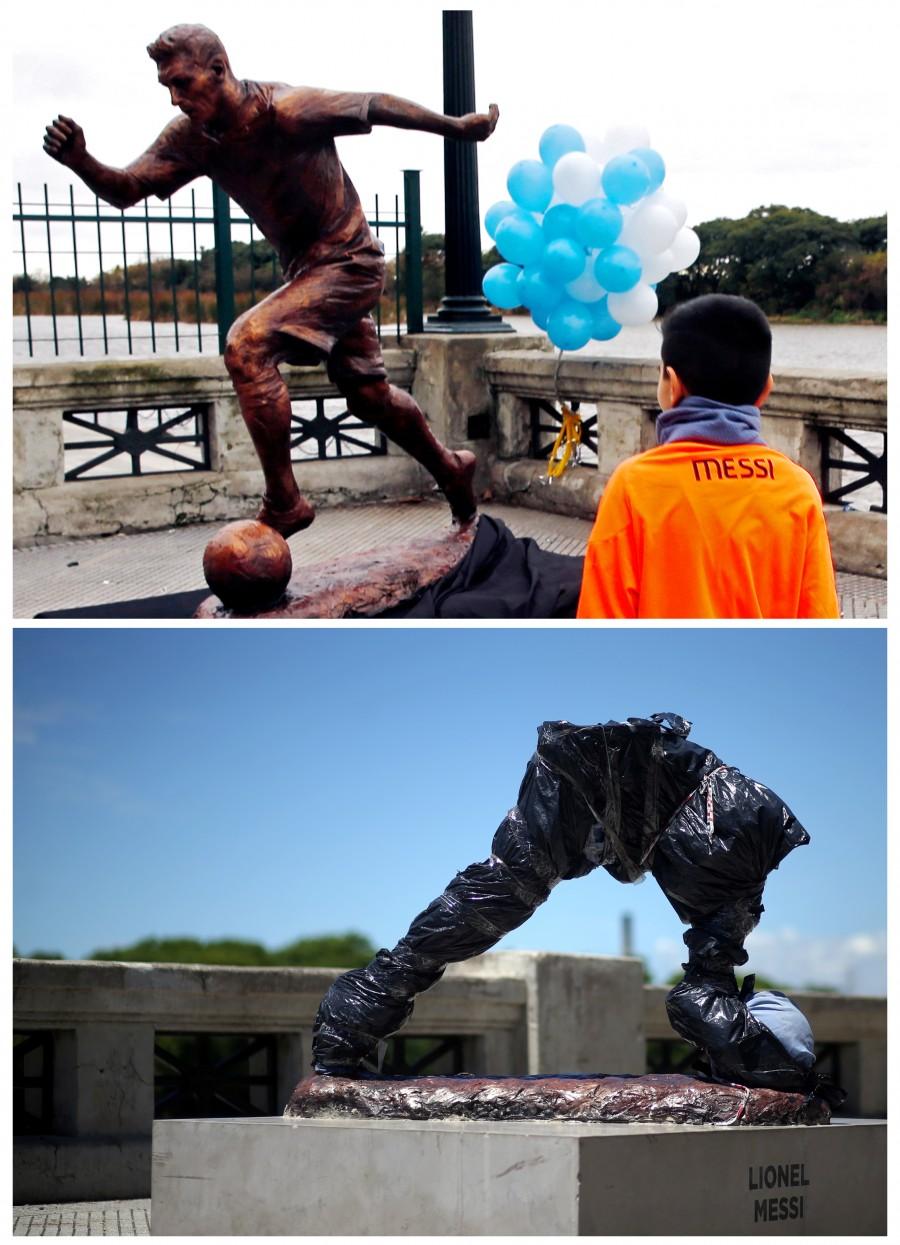 It is flanked by sculptures of other Argentine sporting greats such as Formula 1 world champion Juan Manuel Fangio and 1986 World Cup winner Diego Maradona.
Credit: Reuters