1

of 5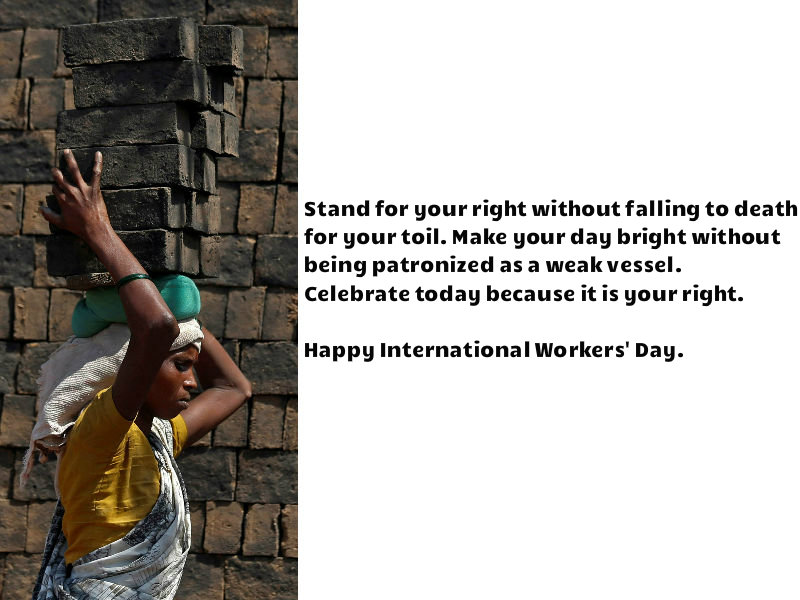 May Day quotes - Send warm May Day quotes, wishes, sms, greetings to send your friends and family on 1st May. Here are beautiful messages to share on Labour day! 1) Stand for your right without falling to death for your toil. Make your day bright without being patronized as a weak vessel. Celebrate today because it is your right. Happy International Workers' Day.
Credit: Reuters
2

of 5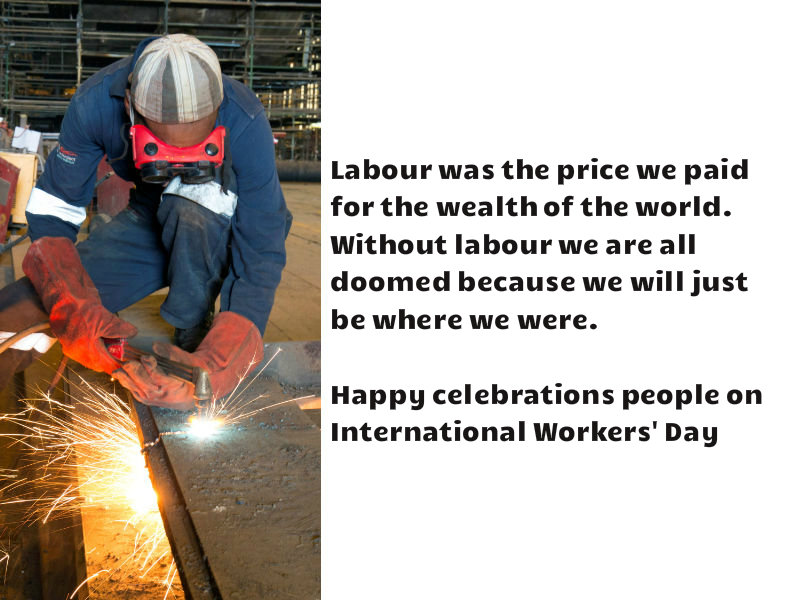 2) Labour was the price we paid for the wealth of the world. Without labour we are all doomed because we will just be where we were. Happy celebrations people on International Workers' Day 2017.
Credit: Reuters
3

of 5
3) You have toiled so hard during the year, working seriously so that we can put up our optimum best. This day has been created so that we can sit and rest a little. The rest we so deserved and celebrated the first months of the year. Happy International Workers day to you and your family.
Credit: Reuters
4

of 5
4) International workers day is different from all other days in our country. It is the time we set aside to look at our battles, wars, discord, poverty and all the labours of kingdom past. It is a day devoted to nobody but everybody.
Credit: Reuters
5

of 5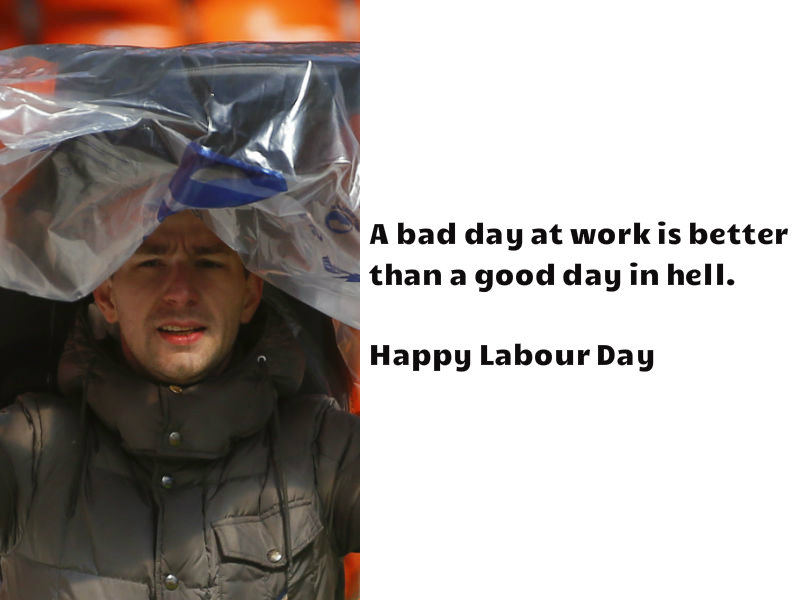 5) A bad day at work is better than a good day in hell. Happy Labour Day.
Credit: Reuters