1

of 8 H.D. Kumaraswamy was on Wednesday sworn in as the Chief Minister of a Janata Dal-Secular-Congress coalition government in Karnataka. Governor Vajubhai Vala administered the oath of office to Kumaraswamy, the state's 25th Chief Minister, at 4.30 p.m. on the grand steps of the state Secretariat in the presence of national and regional leaders from across the country. Among the prominent political leaders present on the huge dais were UPA Chairperson Sonia Gandhi, Congress President Rahul Gandhi, BSP supremo Mayawati, Samajwadi Party President Akhilesh Yadav, expelled Janata Dal-United President Sharad Yadav and Communist Party of India-Marxist General Secretary Sitaram Yechury. Chief Ministers Mamata Bannerjee (West Bengal), N. Chandrababu Naidu (Andhra Pradesh) and Pinarayi Vijayan (Kerala) were also present at the 10-minute swearing-in ceremony. Thousands of JD-S and Congress cadres and supporters from across the state, especially the Mysuru region thronged the venue braving the rain.
2

of 8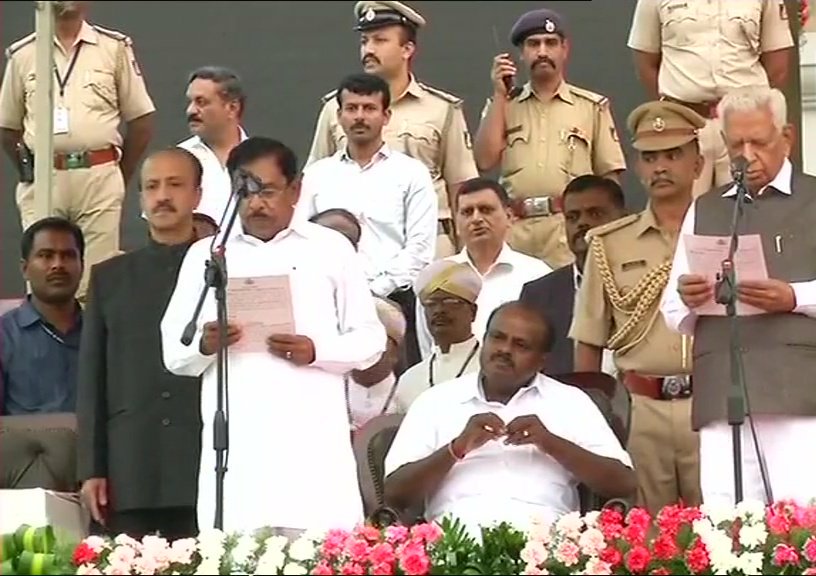 G.S. Parameshwara of the Congress was sworn in as the Deputy Chief Minister.
3

of 8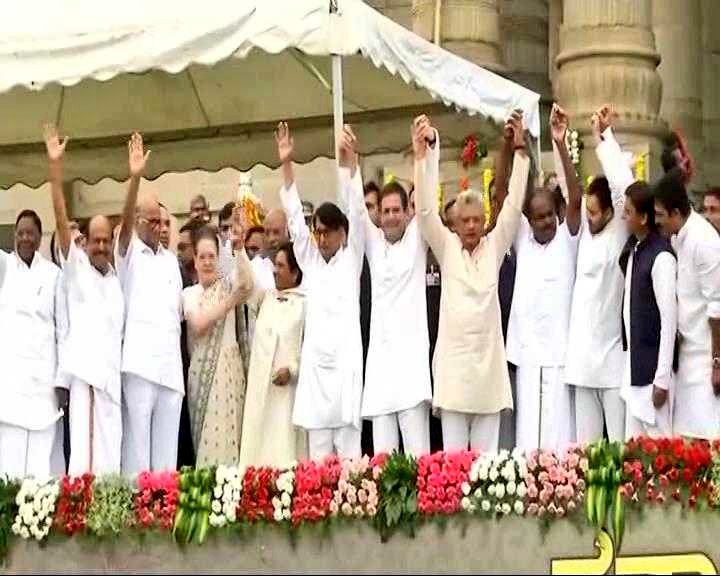 Mayawati, Akhilesh sharing stage at a swearing in ceremony for 1st time with Sonia, Rahul, Mayawati for photo.
4

of 8
Rahul Gandhi and Sonia Gandhi meet BSP chief Mayawati at Vidhana Soudha.
5

of 8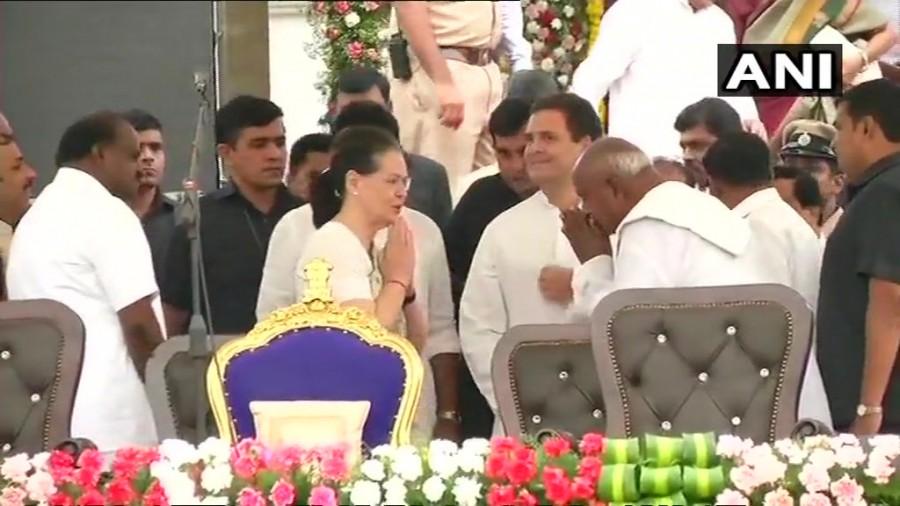 Rahul Gandhi and Sonia Gandhi arrive at Vidhana Soudha for HD Kumaraswamy and G.Parameshwara's swearing in as Chief Minister and Deputy Chief Minister respectively.
6

of 8
Mayawati and Akhilesh Yadav at Vidhana Soudha ahead of Kumaraswamy swearing-in ceremony.
7

of 8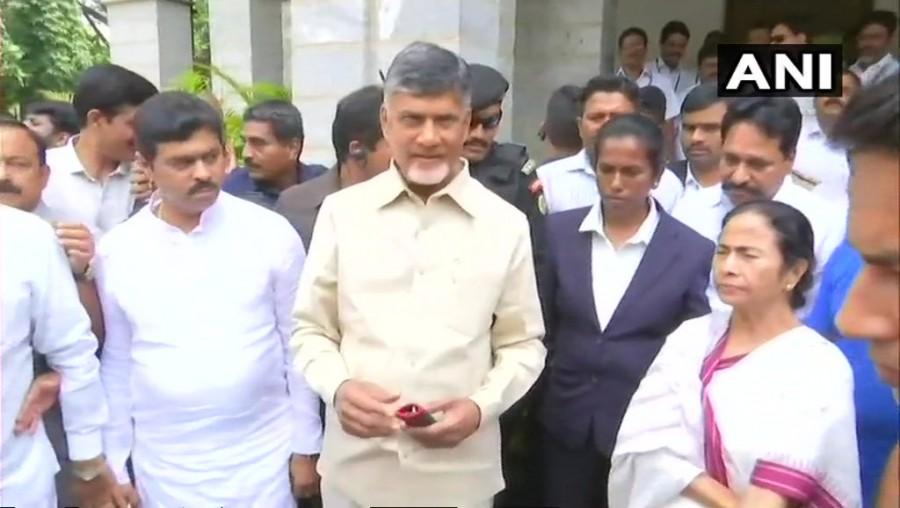 West Bengal's Mamata Banerjee, Andhra Pradesh's Chandrababu arrive at Kumaraswamy swearing-in.
8

of 8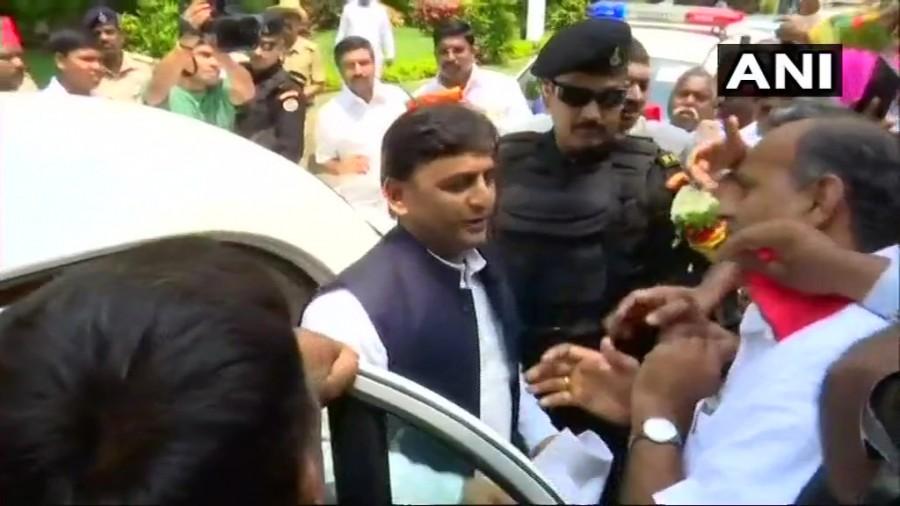 Akhilesh Yadav arrives in Bengaluru to take part in the oath-taking ceremony of JD(S)' HD Kumaraswamy as the Chief Minister of Karnataka.