1

of 3 Kim Kardashian West shows off her new bob hairstyle
Reality TV star Kim Kardashian says she is not enjoying her new short hair because it does not make her feel "sexy". On her Snapchat account, Kim said: "So what do you guys think of my short hair? I'm so annoyed that I cut it. I just feel cutesy in it, like cute, no not sexy. I don't feel sexy in short hair, I feel sexy with long hair. It's cute." She later took to her Twitter account the vent about her bob, writing: "Wait I miss my long hair."
Credit: Instagram/chrisappleton1
2

of 3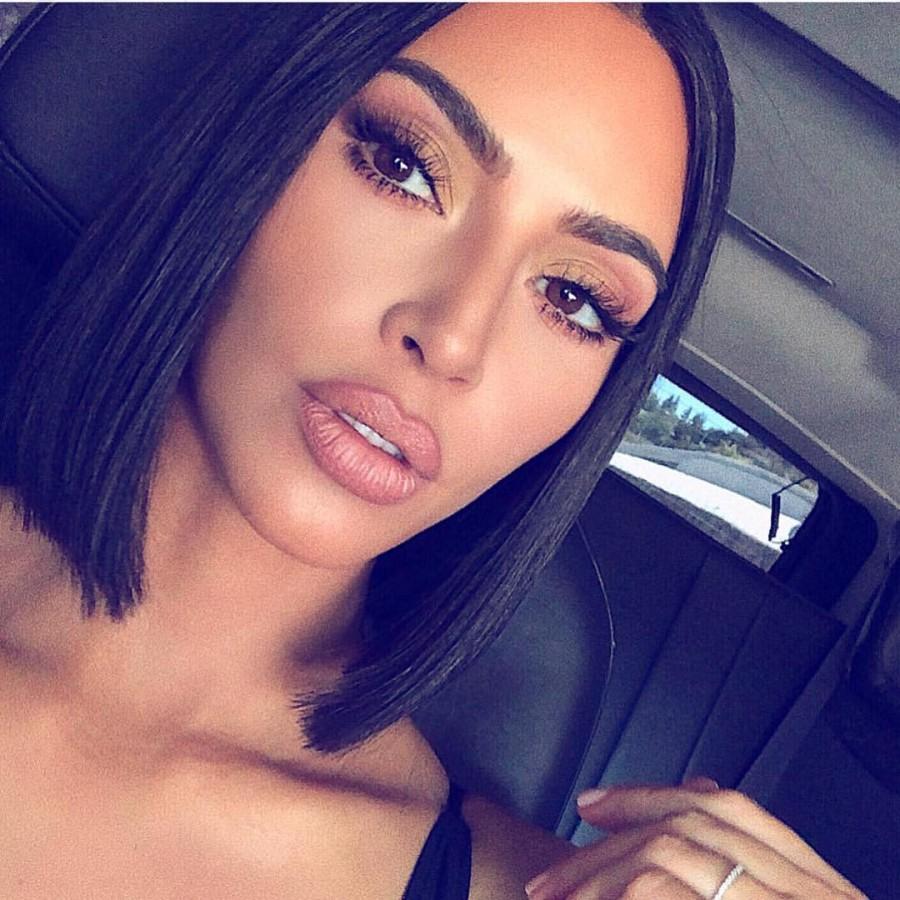 Kim Kardashian says she misses her long hair
However, Kim is impressed with her body as she said her sisters are jealous of her washboard abs and curves. Taking to Instagram earlier this week, Kim asked: "Wait, what was that Kendall?" To that, Kendall Jenner replied: "I'm really concerned, I don't think you are eating. You are so skinny."
Credit: Instagram/chrisappleton1
3

of 3
Kim Kardashian's hair is the shortest it's ever been
Her younger sister Khloe said: "I've never seen a human being look as good as you. You are a walking FaceTune doll. I've never seen a skinnier person in my life than Mrs West. Well, Kendall but that's natural, you, that takes work to look like that and that's amazing."
Credit: Instagram/chrisappleton1