1

of 2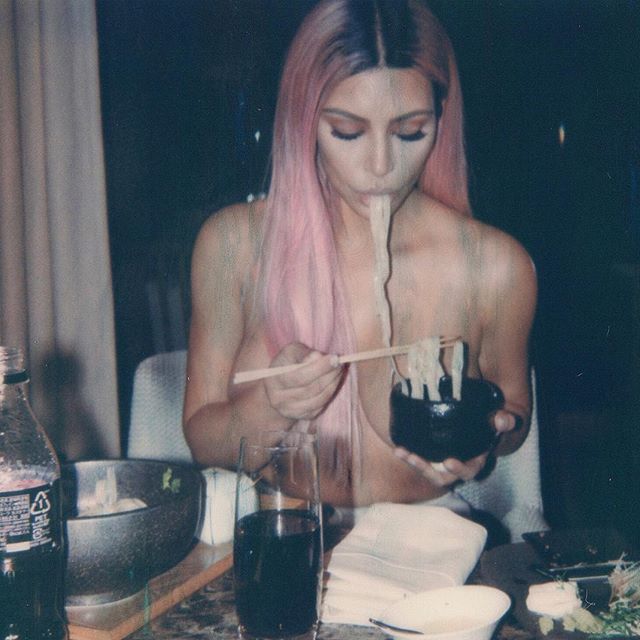 Reality TV personality Kim Kardashian has shared a photograph in which she is seen eating ramen while she is topless. In the image, Kim, 37, is seen topless while eating. Her hands and freshly-dyed pink hair were positioned to partially cover her breasts.
Credit: Instagram/kimkardashian
2

of 2
Kim shared a photograph of herself on Instagram from her recent trip to Tokyo with sisters Kourtney Kardashian and Khloe Kardashian, reports aceshowbiz.com.
Credit: Instagram/kimkardashian