1

of 3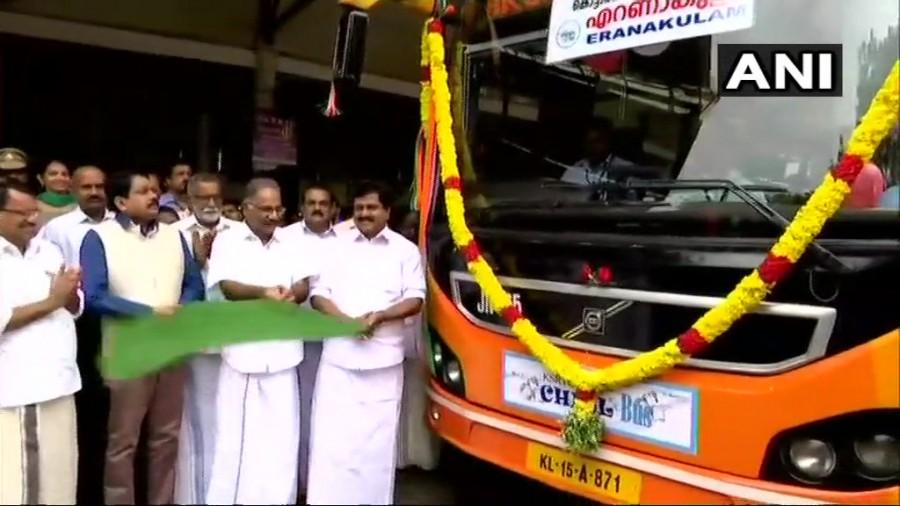 AK Saseendran launches 'Chill Bus' service in Kerala
Kerala Transport minister AK Saseendran has launched 'Chill Bus', a new low-floor AC buses service. Around 180 buses are going to be a part of this service. This premium bus service will link all main regions like east-west, south-north regions as well as main tourist places.
Credit: ANI
2

of 3
'Chill Bus' service begins in Kerala
The bus service will be available through the Main Central Road, national highways and state highways.
3

of 3
'Chill Bus' for smooth low-floor connectivity
The service, which came into effect from yesterday, is a part of the 'Connecting Kerala' project and it aims to grab the monopoly of Kerala's public transport.
Credit: ANI