1

of 5
Kerala: Munnar inundated, isolated by floods
Rain-related calamities have rendered hundreds homeless and around 17,974 people have been sheltered in relief camps. Chief Minister Pinarayi Vijayan while addressing the media here informed that the state is witnessing such a situation for the first time. For the first time in the history of Kerala, the state has opened 35 of its 39 dams. According to media reports, it is the worst floods the state had experienced since 1924. "We're witnessing something that has never happened before in the history of Kerala. Almost all dams are opened. Most of our water treatment plants are submerged, motors are damaged. We're keeping all this in mind but our priority is to get drinking water to the people," said the Kerala Chief Minister.
2

of 5
Munnar town in Idukki district was almost totally cut off
India Meteorological Department has issued red alert (heavy to very heavy rainfall in most places) for Wayanad, Kozhikode, Kannur, Kasargode, Malappuram, Palakkad, Idukki and Ernakulam Districts in Kerala until Thursday.
3

of 5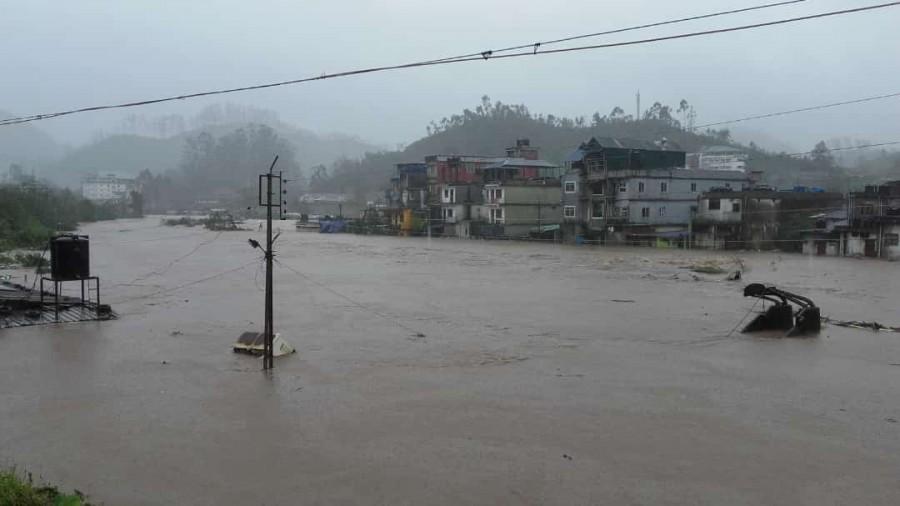 Heavy downpour continues to batter tourist town Munnar
Meanwhile, four teams of National Disaster Rescue Force have been airlifted from Pune Airport to Kerala for rescue operations along with full-wave rectified (FWR) equipment and communication equipment with them.
4

of 5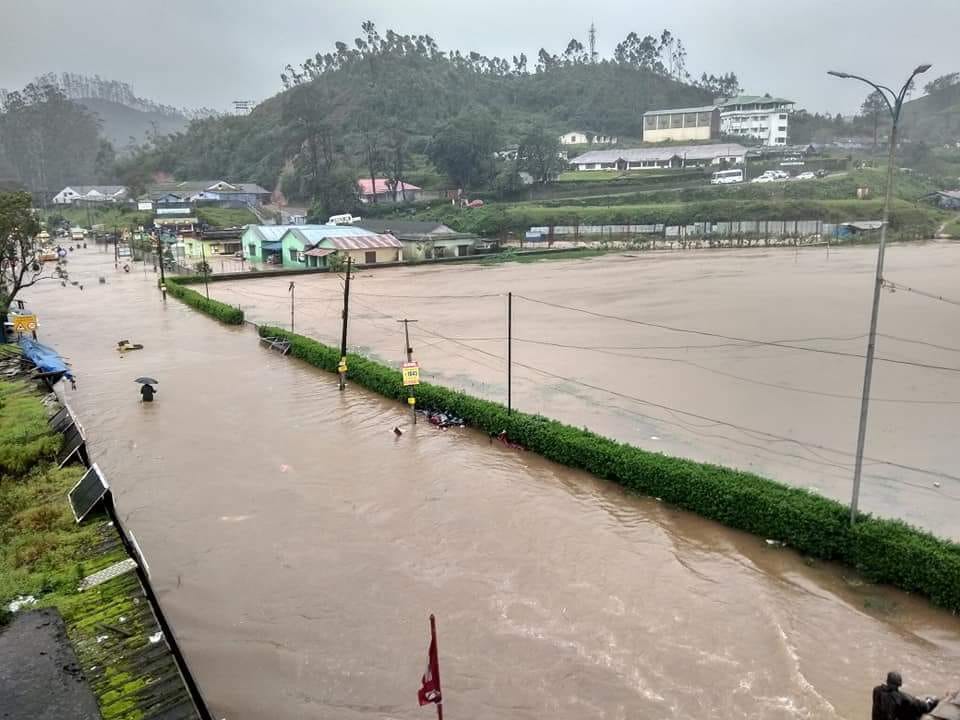 Heavy Rain and Flood: Munnar Isolated
The unabated rains in the flood-ravaged Kerala have also compelled the authorities to shut down flight operations from Cochin international airport till August 18 after flood water submerged the runway yesterday.
5

of 5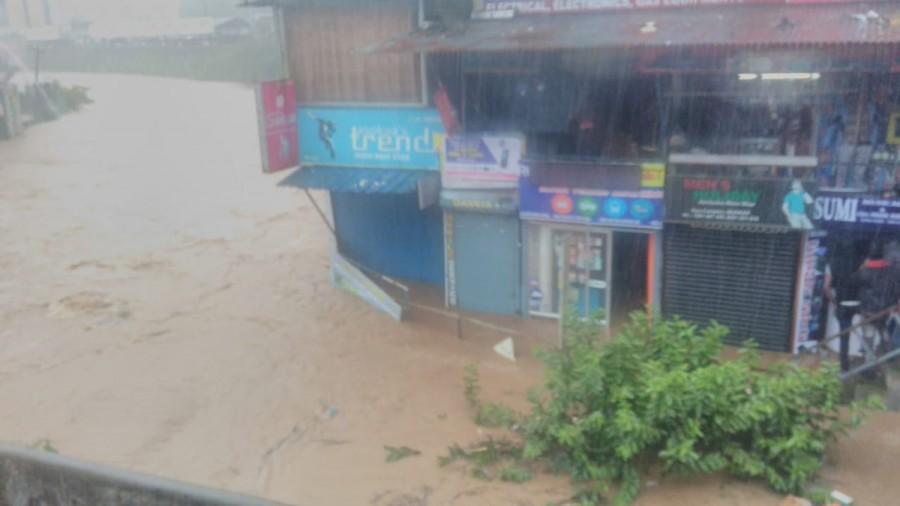 Unprecedented rains in Kerala leave 45 dead
The state has suffered an overall loss of Rs 8,316 crore. The state government had urged the Centre to declare the calamity a 'rare severity' and provide the required funds and assistance within four weeks.