1

of 5 Actress Keira Knightley, who just filmed scenes for gripping political drama "Official Secrets" in Yorkshire, took some time away from her hectic schedule to enjoy a holiday with her musician husband James Righton in Pantelleria in Italy where she also flaunted her washboard abs. The actress, 33, and her Klaxons singing beau, 34, enjoyed a beach day on the idyllic island and even slathered mineral-rich black mud on each other, which is an Italian tradition, reports dailymail.co.uk. Knightley, who has a three-year-old daughter with her husband, Edie, showed off her washboard abs in frilly high-waisted bottle green bikini bottoms and a floral patterned bandeau top.
Credit: Instagram/keiraknightley
2

of 5
The "Atonement" actress styled her brunette locks into a relaxed loose hairdo before tying them up into a casual bun.
Credit: Instagram/keiraknightley
3

of 5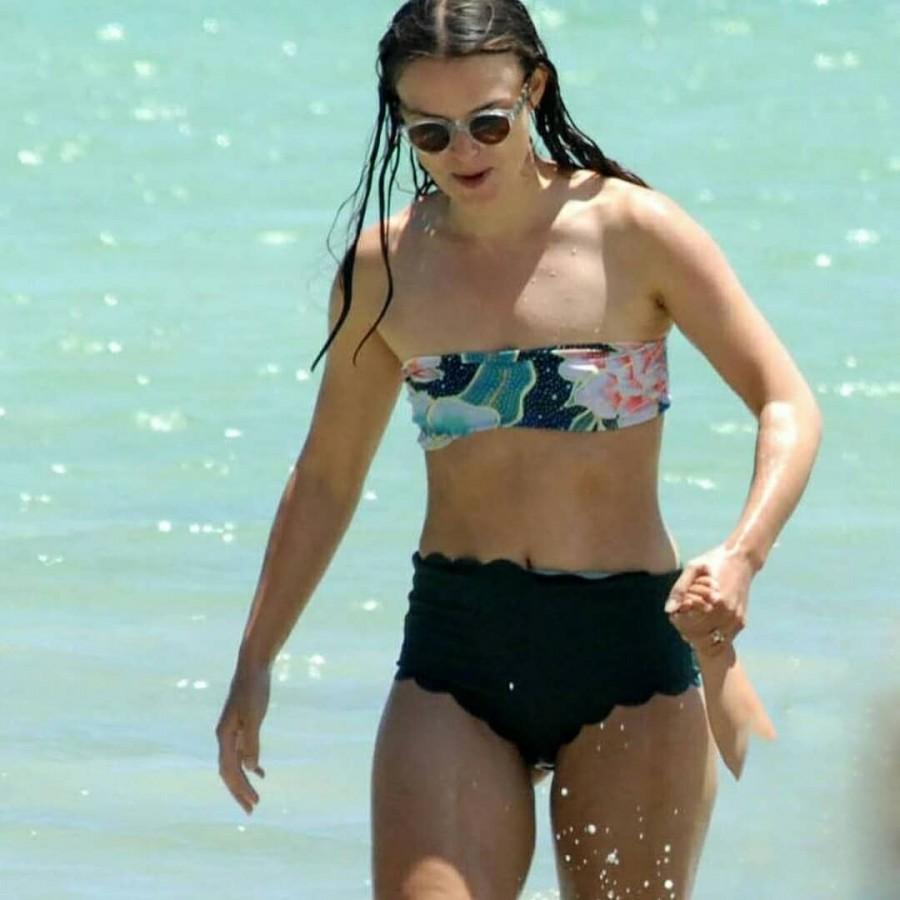 At one stage in the day, the actress wore a pastel pink beach cover-up dress, straw hat and a pair of brown sunglasses.
Credit: Instagram/keiraknightley
4

of 5
Her husband wore a pair of black floral swimming trunks and a pair of blue reflective sunglasses.
Credit: Instagram/keiraknightley
5

of 5
The couple appeared care-free as they slathered mud on each other and went for a relaxed swim in the idyllic Mediterranean Sea.
Credit: Instagram/keiraknightley