1

of 2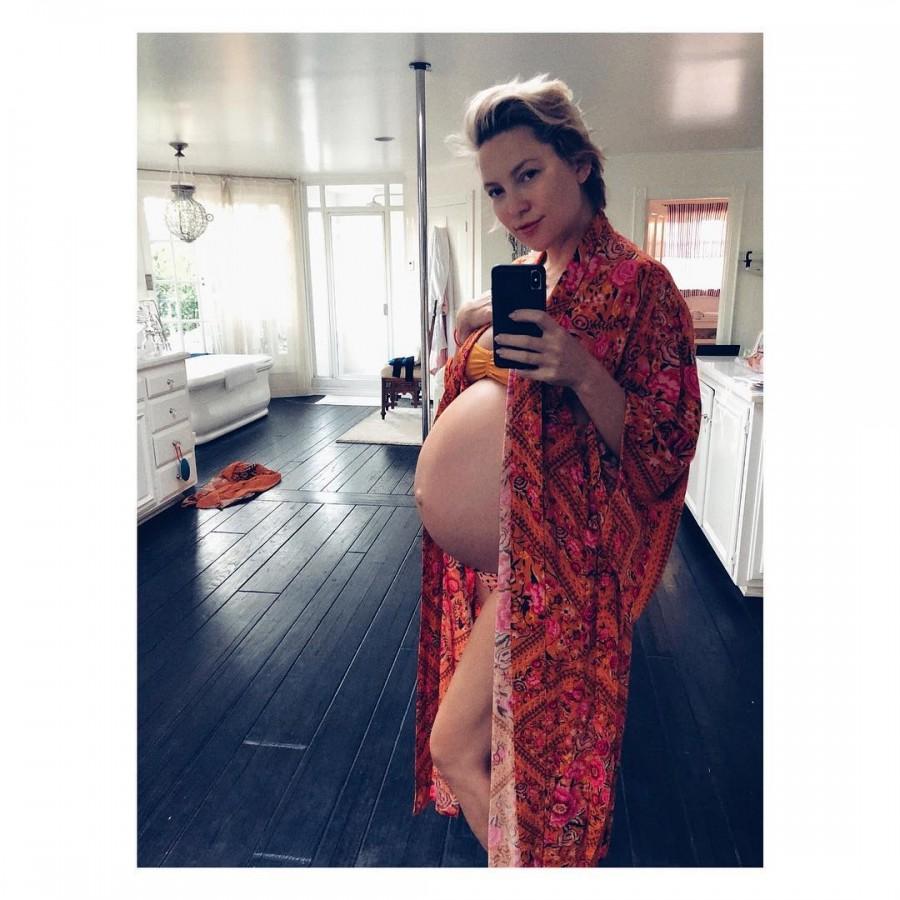 Kate Hudson takes a bathroom selfie
Actor Kate Hudson of 'Bride Wars' fame, who is expecting her third baby, flaunted her baby bump to the world. She took to Instagram on Wednesday evening to post a mirror selfie wherein she can be seen sporting a Bikini along with a multi-coloured housecoat. Referring to her pregnant belly, she captioned her post, "#Outie".
Credit: Instagram/katehudson
2

of 2 Pregnant Kate Hudson flaunts baby bump
The 38-year-old 'Deepwater Horizon' actor who announced her pregnancy in April is expecting her first child with boyfriend Danny Fujikawa. She had her first child Ryder Robinson with American musician Chris Robinson. While, she had her second child Bingham Hawn Bellamy with another musician Matt Bellamy.
Credit: Instagram/katehudson