1

of 5 Activists of the Shree Rajput Karni Sena on Friday gathered outside the Central Board of Film Certification (CBFC) office here on Friday to protest against the coming release of Sanjay Leela Bhansali's "Padmaavat". A few were taken away by the police.
Credit: IANS
2

of 5 Members of the Rajput outfit, under the leadership of Sukhdev Singh Gogameri, gathered outside the CBFC office to express dissent over the censor board's decision to allow the release of the controversial movie.
Credit: IANS
3

of 5
Jeevan Singh Solanki, a Karni Sena member, told IANS: "We will not let the film release in the country under any circumstances. Some states have already agreed with us and therefore banned it. We want the film to be banned in the whole country.
Credit: IANS
4

of 5
"We will not stop here. We are going to urge our Prime Minister to ban the film because the movie will ruin the heritage and culture of Rajput community. The filmmaker has played with the sentiments of the Rajputs," Solanki added.
Credit: IANS
5

of 5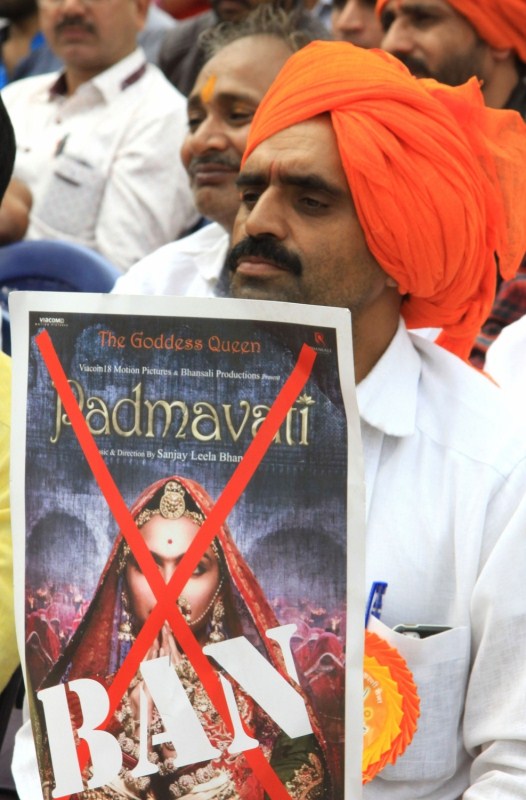 Virendra Singh, the spokesperson of Karni Sena, on Friday told IANS that members from the outfit and even other Rajput associations assembled here to protest.
Credit: IANS