1

of 5
The last rites of Indian techie Srinivas Kuchibhotla, who was shot dead in the US last week in a suspected hate crime, would be performed Tuesday at Jubliee Hills, family members said. The mortal remains of the slain 32-year-old was flown in here Monday night. It was brought by a cargo flight, which arrived at Rajiv Gandhi International Airport around 10 p.m.
2

of 5
Kuchibhotla's parents K. Madhusudhana Sastry and Parvata Vardhini and other family members received the body. After completing all formalities, the body was carried in an ambulance to his house at Bachupally on the city outskirts. Kuchibhotla's wife Sunayana Dumala, her brother, sister-in-law and another relative reached the city by a passenger flight.
3

of 5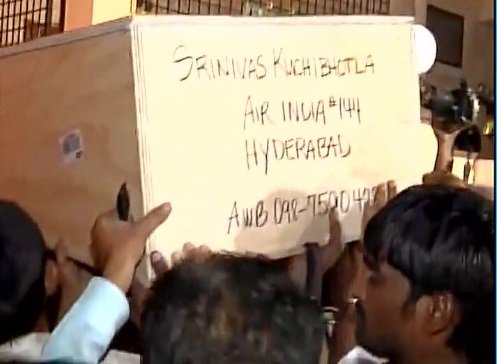 Large number of relatives and friends gathered at the house to catch last glimpse of Kuchibhotla. Police were deployed to stop media persons away from the casket. A picture of the slain engineer was kept in front of the house to enable people to pay their last respects. Few banners carrying pictures of Kuchibhotla were also put up.
4

of 5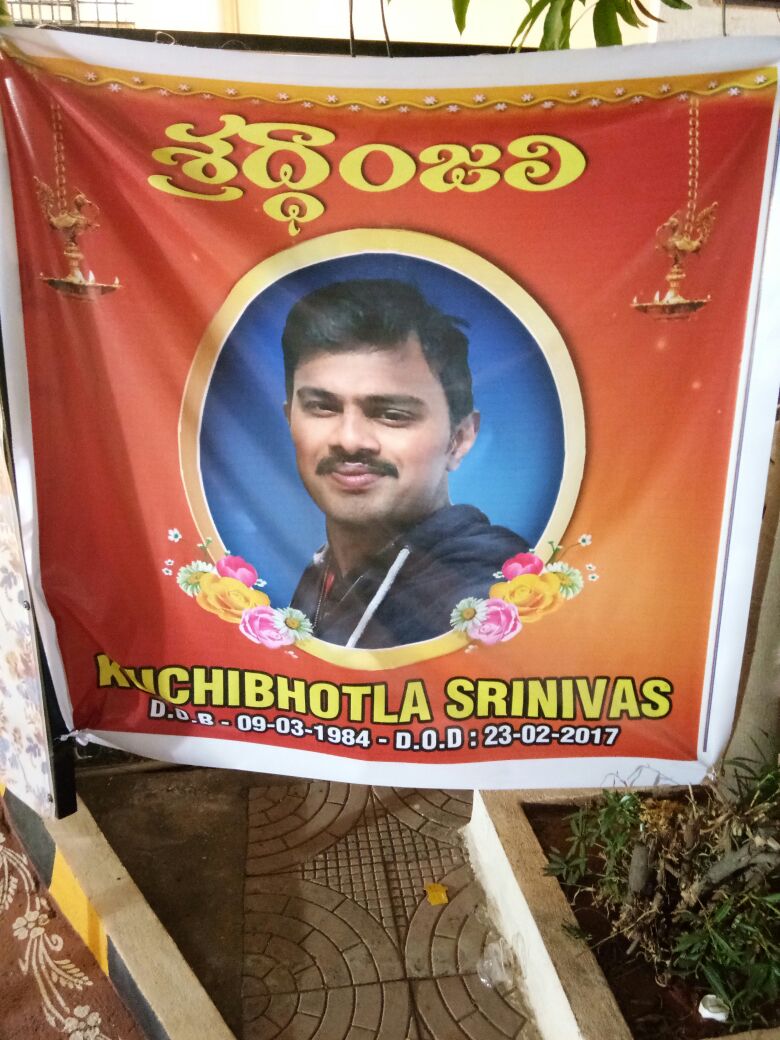 Telangana Transport Minister Mahender Reddy and some leaders of ruling Telangana Rashtra Samithi (TRS), Andhra Pradesh's Minister for NRI Affairs Palle Raghunath Reddy and leaders of various parties also paid their last respects to Kuchibhotla at his house. Speaking on the occasion, the two Ministers condemned the killing of the techie and urged the central government to take up with the US the issue of safety of all Indians.
5

of 5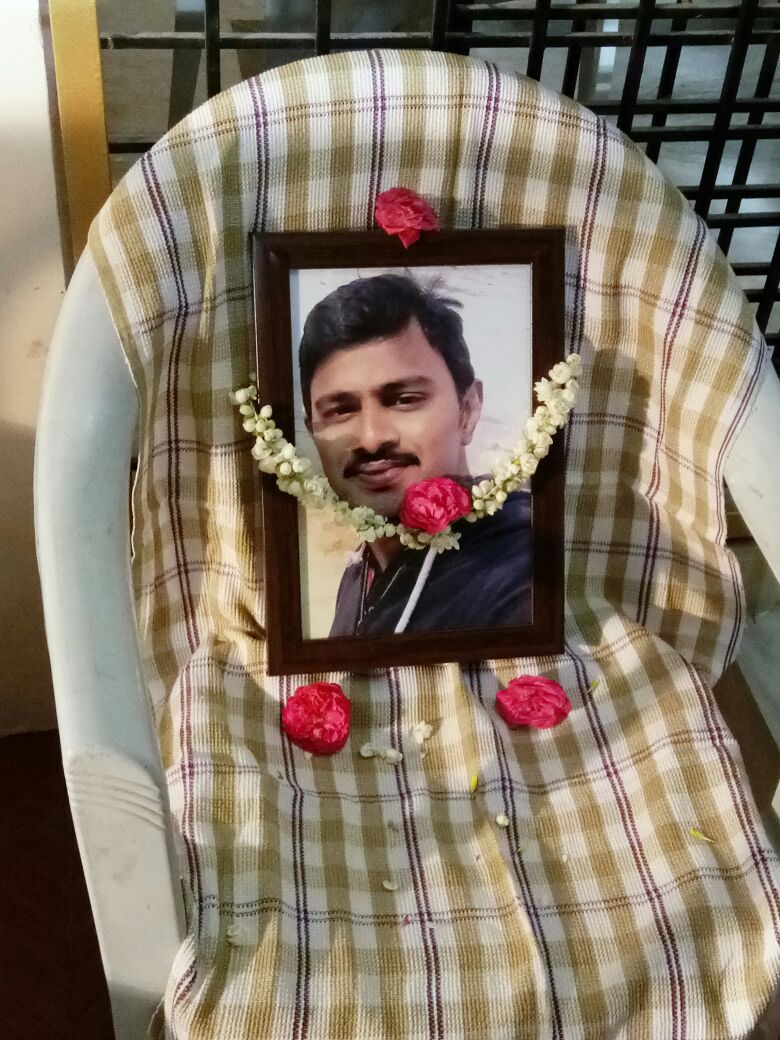 Raghunath Reddy said it was matter of concern that after Donald Trump took over as the President, several incidents of racial discrimination had taken place in the US. He said the two Telugu states would do everything possible to ensure protection to their professionals and students living in the US. The Ministry of External Affairs made arrangements to bring the mortal remains.