1

of 3
The Grub Festival, which brings together music and food lovers on the same ground, started on Friday. Apart from Bieber's, wax statues of singer Jennifer Lopez and Indian actor Hrithik Roshan were also unveiled which were a hit among the crowd present at the festival's venue - the Jawaharlal Nehru Stadium. The final display of all statues at the wax museum will take place on December 1 here with wax figures of celebrities like actress Madhubala, singer Asha Bhosle, and cricketer Kapil Dev.
Credit: Twitter/tussaudsdelhi
2

of 3
Anshul Jain, general manager at Merlin Entertainment India Pvt Ltd, said: "We are excited to bring a mini ensemble of Madame Tussauds to the Grub Fest, which created an immersive experience by giving people a glimpse of what's in store for them when we launch the attraction".
Credit: Twitter/tussaudsdelhi
3

of 3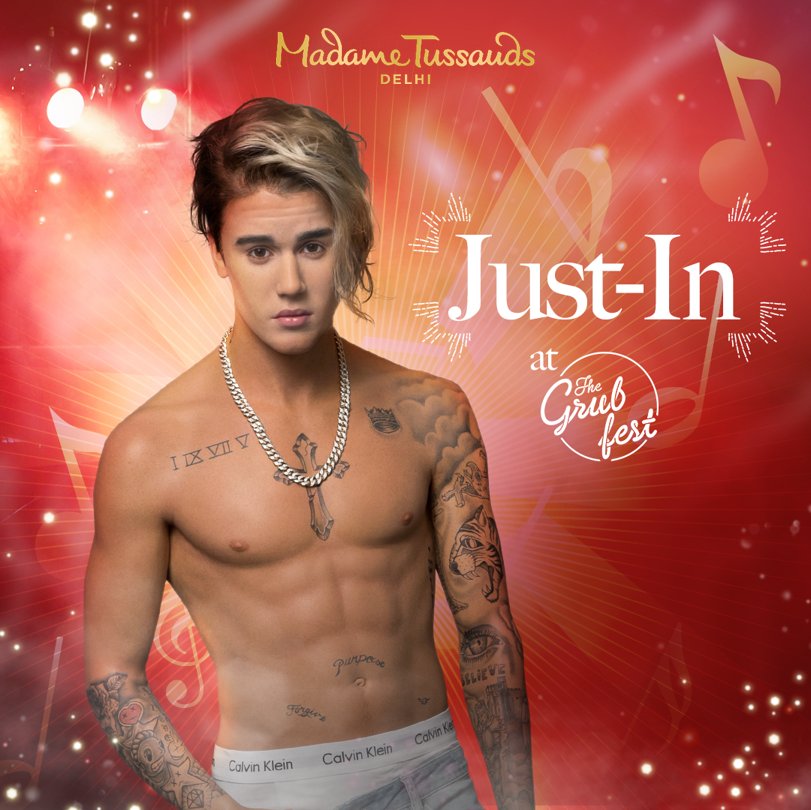 "Justin Bieber has a huge fan following among youngsters in our country and the request for his figure has been long awaited. He is the first among all figures which have been unveiled straight to the public at such a platform, meeting the audience demands of the international star. "With the idea to reach out to masses we are certain, Delhi is set to give them the most memorable time of their lives with this remarkable experience. We at Madame Tussauds Delhi are thrilled to meet and greet our audiences at the upcoming attraction,"he added.
Credit: Twitter/tussaudsdelhi