1

of 2 India's star javelin thrower Neeraj Chopra won a gold medal in Sottevile Athletics meet here on Tuesday. The 20-year-old covered a distance of 85.17 meters to finish on top of the podium. Earlier, the Commonwealth Games gold-medalist had given a dazzling performance and finished at the fourth spot in the first edition of the International Association of Athletics Federations (IAAF) Diamond League 2018 in Doha breaking the national record with a throw of 87.43 meters. However, he failed to conjure up the magic in the subsequent edition, which was held in the USA and finished at the sixth spot in the tournament.
Credit: Twitter/Neeraj_chopra1
2

of 2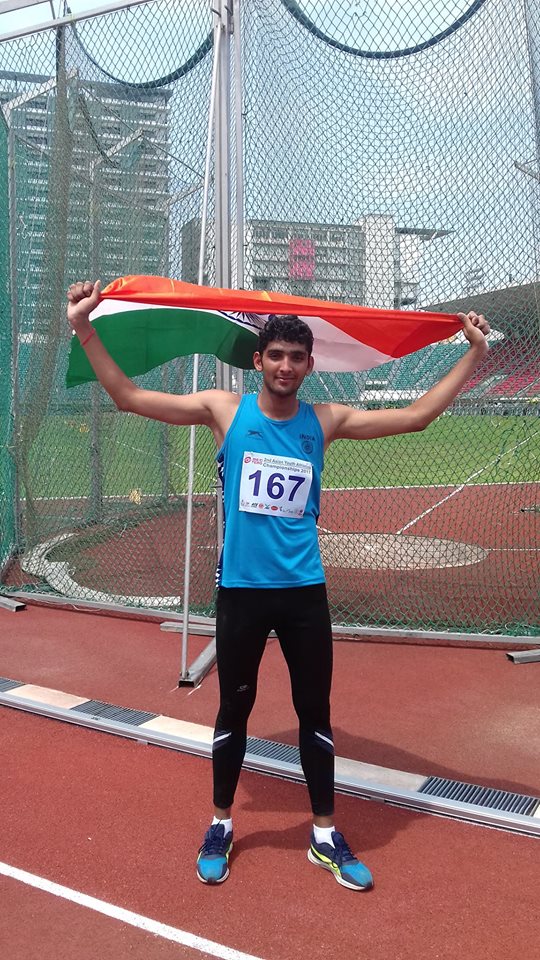 The gold at Sottevile Athletics meet will surely give a boost to Chopra for the challenge in 2018 Asian Games as he is the top medal prospect from Indian athletics team. Meanwhile, Adrian Mardare of Moldova won silver with a throw of 81.48 meters and Edis Matusevicius of Lithuania settled for bronze after an effort of 79.31meters in the tournament. On a related note, Asian Games are slated to be held from August 18 to September 2 in Jakarta and Palembang, Indonesia.
Credit: Twitter/Neeraj_chopra1