1

of 3 Israeli Prime Minister Benjamin Netanyahu and his wife Sara spent over an hour visiting the Taj Mahal in Agra on Tuesday. The Israeli Prime Minister and his wife were welcomed by Uttar Pradesh Chief Minister Yogi Adityanath at the Kheria airport early in the morning.
2

of 3
Soon after, the Netanyahu couple and the delegation accompanying them drove to the Amar Vilas hotel in the Taj city and spent some time there before leaving for the Taj Mahal. Netanyahu and his wife then drove to the Taj Mahal in electric vehicles where they spent more than an hour, a district official informed IANS.
3

of 3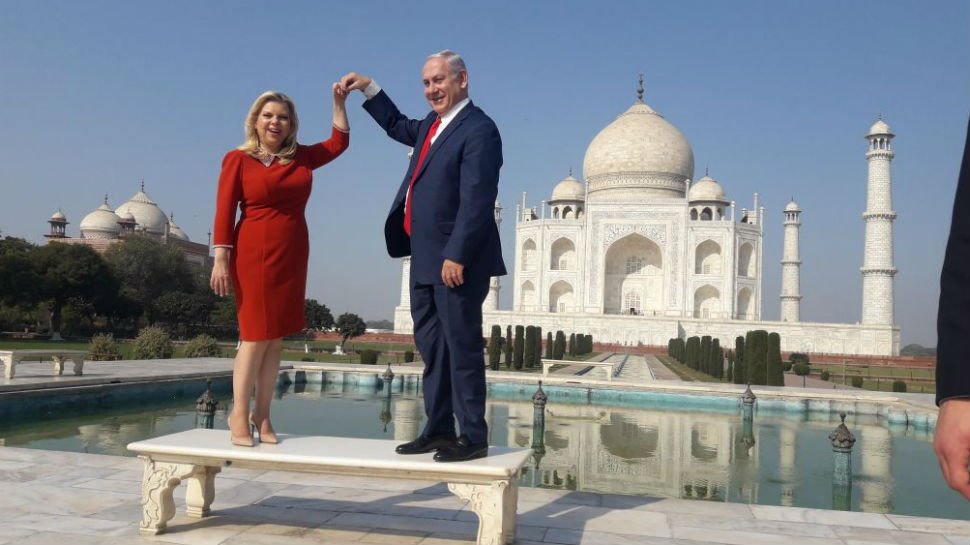 Officials said the visiting dignitary returned for lunch at the hotel with the Uttar Pradesh Chief Minister, before leaving for New Delhi. The road from Kheria airport to the Taj Mahal was sealed and massive security arrangements made. Two golf carts and 15 battery buses were arranged for the visiting delegation.