1

of 5 Palestinians take part in a protest against Israel's new security measures at the entrance to the al-Aqsa mosque compound, in Gaza City.
Credit: Reuters
2

of 5 Israel installed the detectors at entry points to Al-Aqsa mosque after two police guards were fatally shot on July 14, setting off the bloodiest clashes between Israelis and Palestinians in years.
Credit: Reuters
3

of 5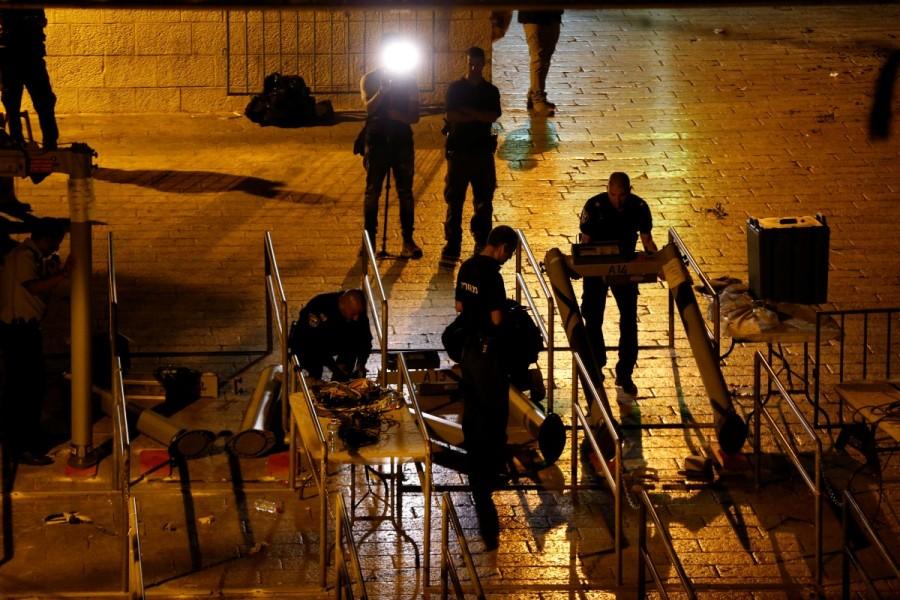 Israeli security forces remove metal detectors which were recently installed at an entrance to the compound known to Muslims as Noble Sanctuary and to Jews as Temple Mount in Jerusalem's Old City.
Credit: Reuters
4

of 5
Palestinians react following tear gas that was shot by Israeli forces after Friday prayers on a street outside Jerusalem's Old city during a "Day of Rage" to protest at new Israeli security measures at Jerusalem's holiest site.
Credit: Reuters
5

of 5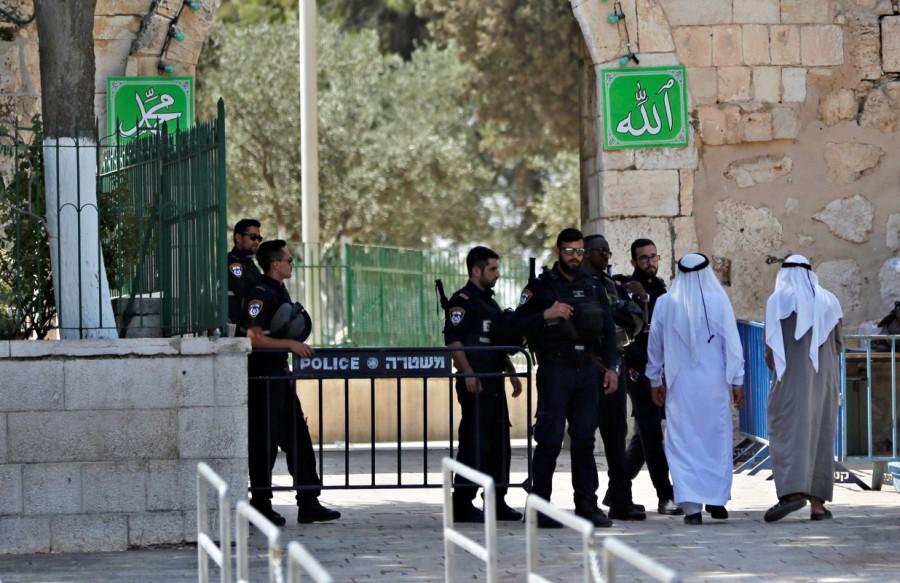 Palestinians walk next to Israeli security forces at the entrance of the compound the morning after Israel removed the new security measures.
Credit: Reuters