1

of 5 An explosion is seen during Israeli air strikes in Gaza
Three people were killed in the Gaza Strip after Israel launched 140 airstrikes in response to more than 150 rockets that had allegedly been fired by Palestinian militias, raising tension in the embattled enclave, officials said on Thursday. A 23-year-old pregnant woman and her toddler were killed and her husband was wounded when an Israeli missile fell on their house in Deir al-Balah, Gaza's Health Ministry spokesperson Ashraf al-Qedra was cited as saying by Efe news.
Credit: Reuters
2

of 5 Smoke rises after an Israeli aircraft bombed a multi-storey building
Another Palestinian, a 30-year-old militant of the Islamist movement Hamas, was killed after Israeli airstrikes hit his vehicle a few hours earlier.
Credit: Reuters
3

of 5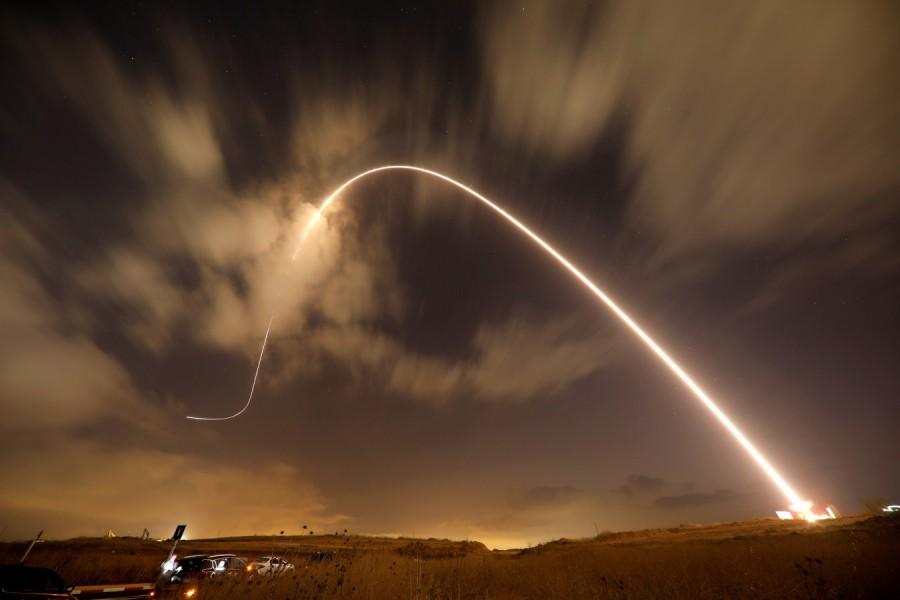 Iron Dome anti-missile system fires an interceptor missile as rockets
The Israeli forces claimed that 150 rockets had been launched towards them since Wednesday -- 80 of them since midnight -- of which 25 were intercepted by the Iron Dome missile shield system.
Credit: Reuters
4

of 5
A missile lands as Israeli aircraft bombs a building in Gaza City
Most of the remaining projectiles fell in open areas, however several of them hit inhabited areas and injured at least six people.
Credit: Reuters
5

of 5
Palestinians look at damage at the site of an Israeli air strike in Al-Mughraqa
Meanwhile, Netanyahu was set to call a Cabinet meeting on Thursday to assess the crisis.
Credit: Reuters