1

of 5 The kitchen of Bernie Kearney's destroyed home is seen, after a landslide carrying a boulder and her car (seen at the kitchen window) came through the house, during torrential rains in Urris, County Donegal, Ireland August 24, 2017. Torrential rains in northwest Ireland, described by the country's weather office as a once-in-a-century event, triggered a landslide that sent a car flying through the wall of a house earlier this week.
Credit: Reuters
2

of 5 In the light of day, Kearney discovered that the landslide had thrown a boulder against her car, pushing it into her kitchen. The damage was captured in Reuters pictures on Thursday that show her silver hatchback sitting high on a pile of mud and rubble, with its roof touching the eaves of her bungalow. The property has been condemned.
Credit: Reuters
3

of 5
Bernie Kearney, a medical receptionist who lives in the northern county of Donegal, was dining alone in her kitchen on Tuesday evening when a landslide hit the hill beside her house.
Credit: Reuters
4

of 5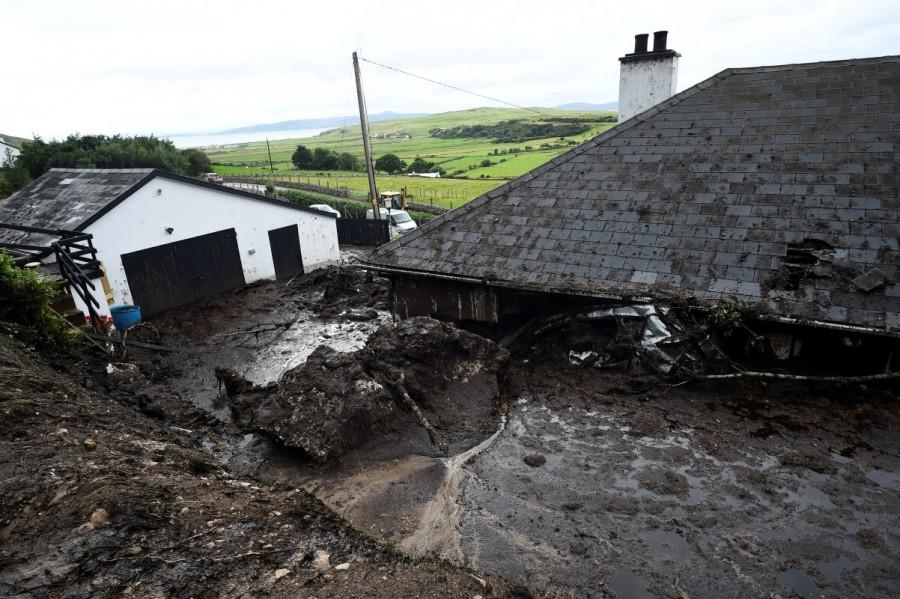 Bernie Kearney's home is seen. Kearney escaped by climbing out a window. She was not injured.
Credit: Reuters
5

of 5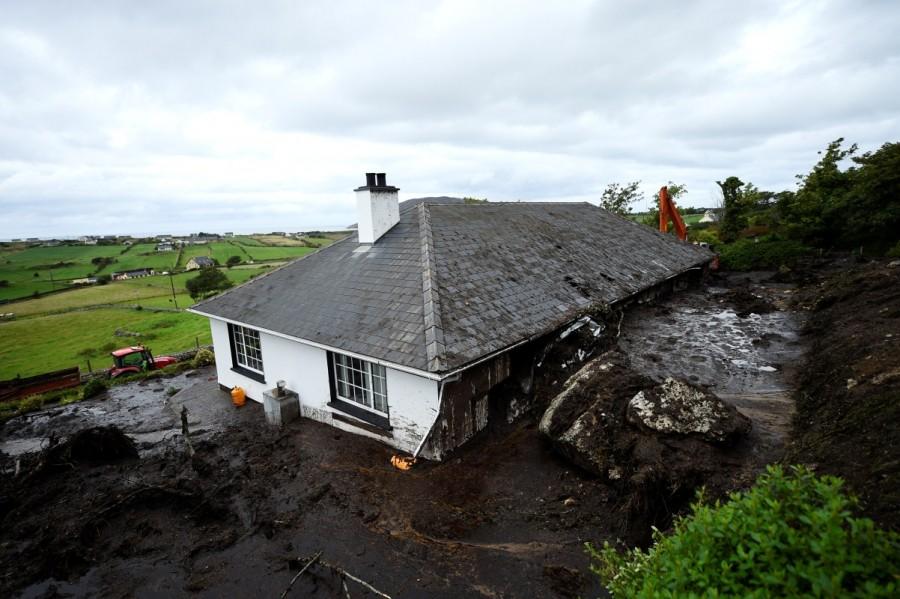 Bernie Kearney's home is seen.
Credit: Reuters