1

of 3 "The two leaders had a productive discussion on intensifying bilateral cooperation, including follow up on key decisions taken during Prime Minister's visit to Myanmar in September 2017," External Affairs Ministry Spokesperson Raveesh Kumar tweeted.
2

of 3 The meeting assumes significance in the wake of the exodus of Rohingya refugees from the Rakhine state in Myanmar to Bangladesh since August last year. However, Myanmar authorities said on Tuesday that they are ready to initiate a gradual repatriation of Rohingya refugees from Bangladesh despite an announcement of delay by Dhaka due to incomplete preparations.
3

of 3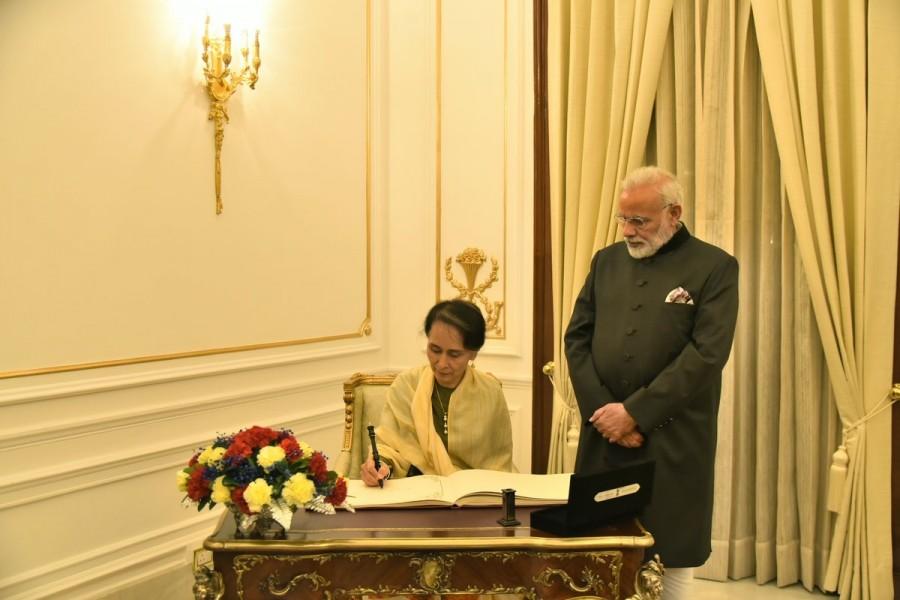 The crisis erupted on August 25, 2017 following an attack by a Rohingya insurgent group that led to a violent response by the Myanmar Army in Rakhine state. New Delhi has also sent relief material for the refugees in both Rakhine and Bangladesh.