1

of 5 Before he came on the stage in his wheelchair, a montage of Douglas' career with highlights like scenes from "Spartacus", "Lust for Life" and "Detective Story" was played. He became a part of the gala to present the award for Best Motion Picture Screenplay with Zeta-Jones. Everyone got up and clapped as an appreciation to his contribution to the cinema and welcomed him on the stage on Sunday here.
2

of 5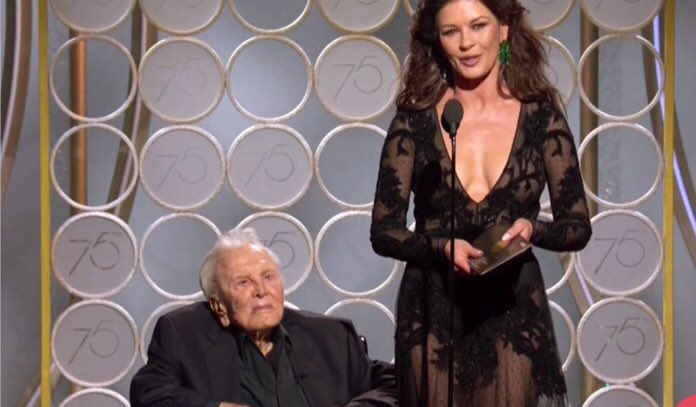 Douglas started his career in 1946 with "The Strange Love of Martha Ivers", and went on carve a special place in Hollywood. Zeta-Jones also paid tribute to her father-in-law's career.
3

of 5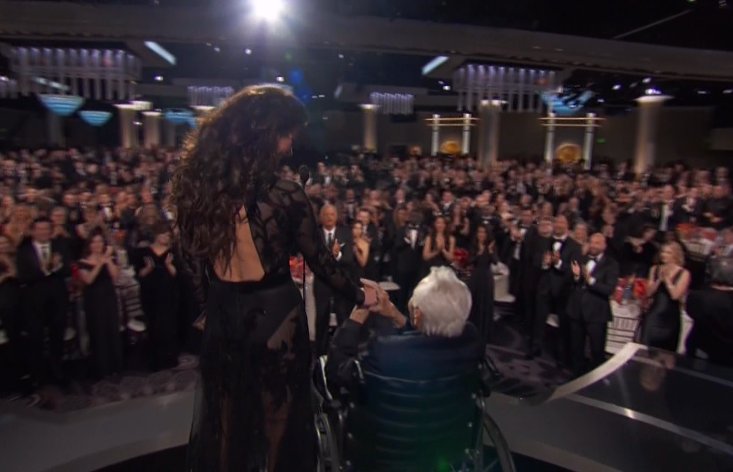 "In 1991, my father-in-law, this living Hollywood legend Kirk, was recognised by the Writers Guild of America for his role in ending the Hollywood blacklist. He not only hired black-listed screenwriter Dalton Trumbo to write the epic 'Spartacus', he insisted that Trumbo receive proper screen credit for his work," said Zeta-Jones, who is married to Douglas' son Michael.
4

of 5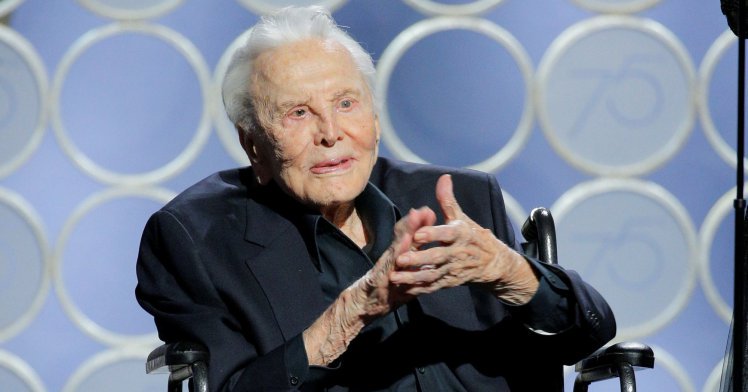 Douglas was in awe of the welcome he got, and was seen holding his hand up towards his face. He also said something, but most of it was inaudible. "Catherine, you said it all... I don't want to say that because I could never follow you," he said.
5

of 5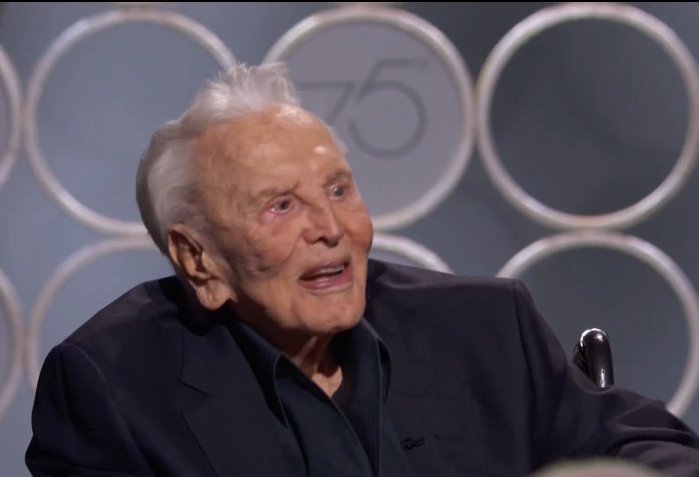 They presented the award for Best Screenplay Motion Picture to Martin McDonagh for "Three Billboards Outside Ebbing, Missouri".