1

of 2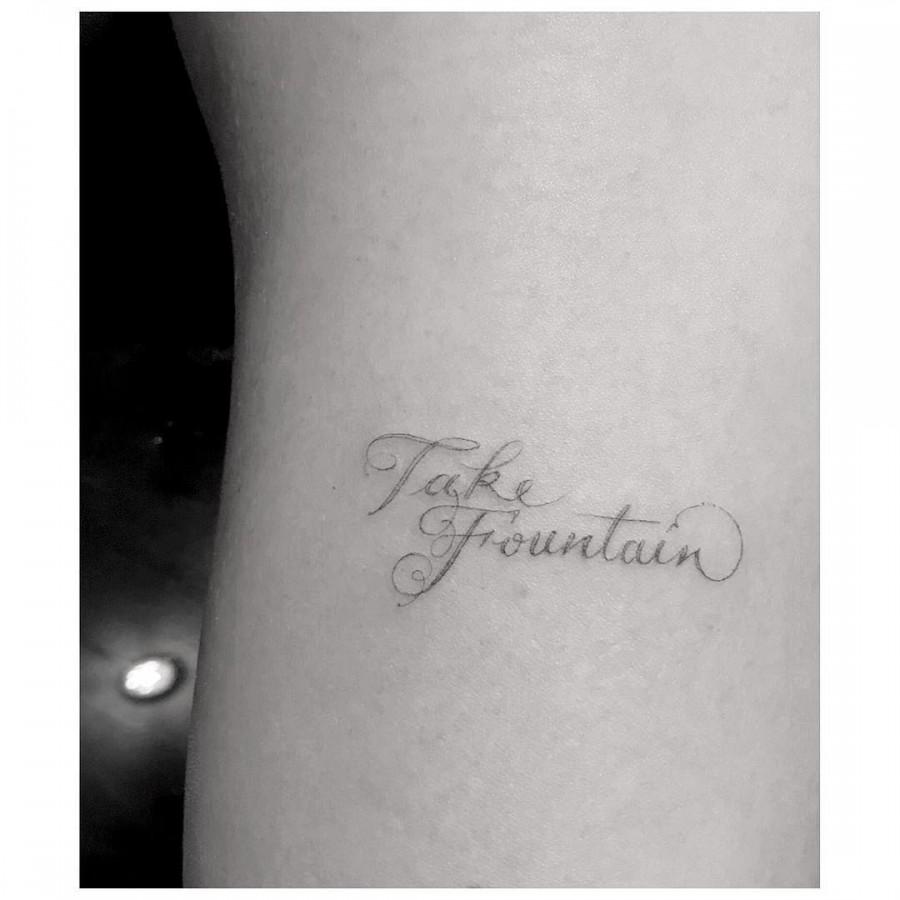 Hilary Duff new tattoo was created by Dr. Woo, who shared the photograph on his Instagram on Thursday. The design was in a simple and elegant script which read: "Take fountain", reports people.com. Davis famously uttered the line when the late show host Johnny Carson asked her for the best way an actress starting out could get into Hollywood. She said: "Take fountain."
Credit: Instagram/_dr_woo_
2

of 2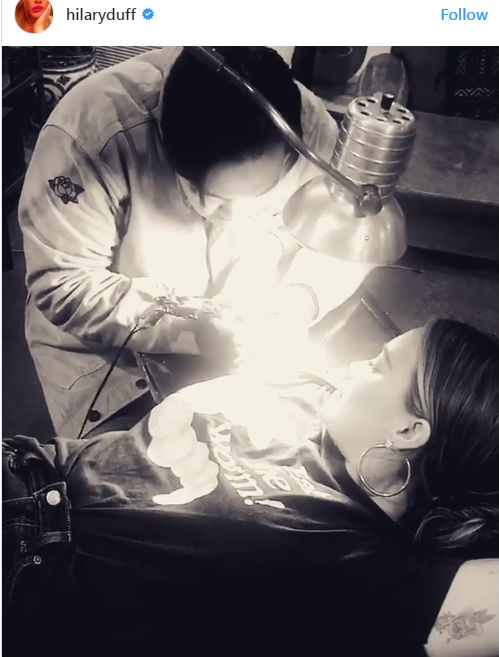 The advice is useful to those stuck in Los Angeles traffic as Fountain Avenue is in Hollywood, California, and serves as a quicker route than using the congested parallel Santa Monica and Sunset Boulevards. "Just a super tiny reminder on Hilary Duff, one of the best tips when you are driving in Los Angeles via Bette Davis," Woo captioned the image. Duff shared a Boomerang of herself sitting as Woo designed the tattoo.