1

of 3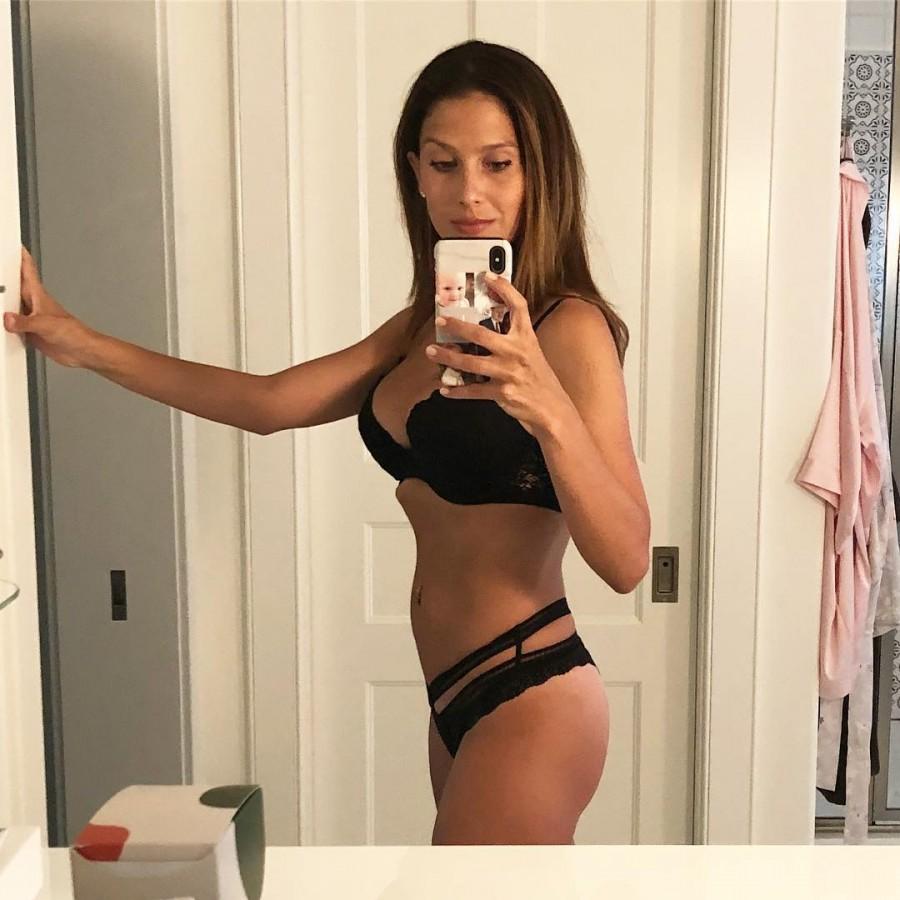 Hilaria Baldwin shares post-baby lingerie selfie
Fitness expert and actor Alec Baldwin's wife Hilaria Baldwin is feeling good and looking great 10 weeks postpartum and wants to be a post-baby body guiding light to other moms. The mother of four, who gave birth to her newest baby, Romeo Alejandro David in May, shared a photo on Instagram on Friday wearing some sexy lacy lingerie, reports people.com. "10 weeks, one day… it's been a while since I posted an update photo like this. I do it to inspire feeding and exercising your body right. If it resonates with you, wonderful! If not, think of it as a bikini and scroll past #wegotthis2018," Baldwin captioned the post.
Credit: Instagram/hilariabaldwin
2

of 3
Hilaria Baldwin shares a bathroom selfie
The yoga instructor snapped a picture of herself in her bathroom mirror revealing her very flat stomach and toned physique.
Credit: Instagram/hilariabaldwin
3

of 3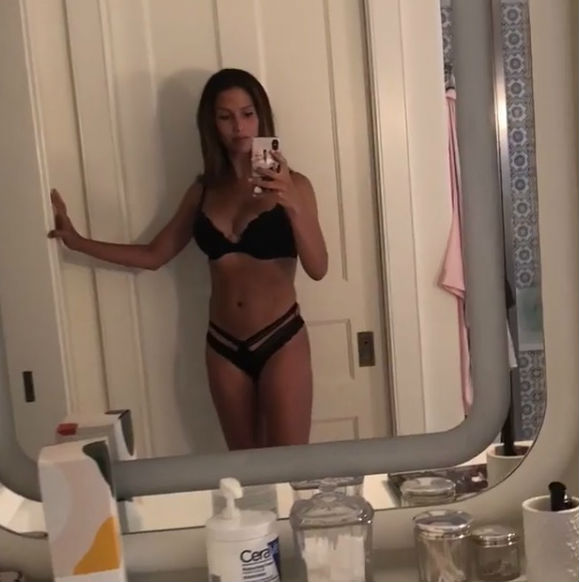 Hilaria Baldwin shows off Post-Baby body in lingerie to inspire other mothers
Baldwin has made it her mission to keep fans updated on her post-baby journey. On Wednesday, she took her followers on a trip down memory lane by posting a shot of herself 9 months pregnant side-by-side a photo of herself holding Romeo two weeks after his birth in the same sheer lace gown.
Credit: Instagram/hilariabaldwin