1

of 5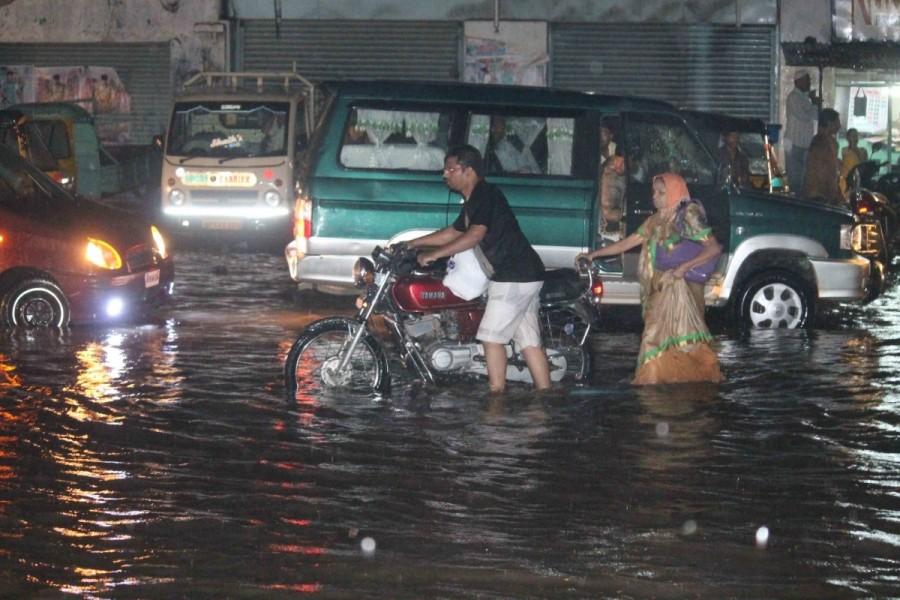 Heavy downpour, accompanied by thunderstorm for over three hours in the evening, inundated roads, bringing the traffic to a grinding halt during the peak hours. Officials said it was a cloudburst over the city as some areas recorded 7 cm to 12 cm rainfall. Two persons including a child were killed and two injured in a wall collapse in Singadikunta area in Banjara Hills. One person died of electrocution in Hussaini Alam in the old city.
Credit: IANS
2

of 5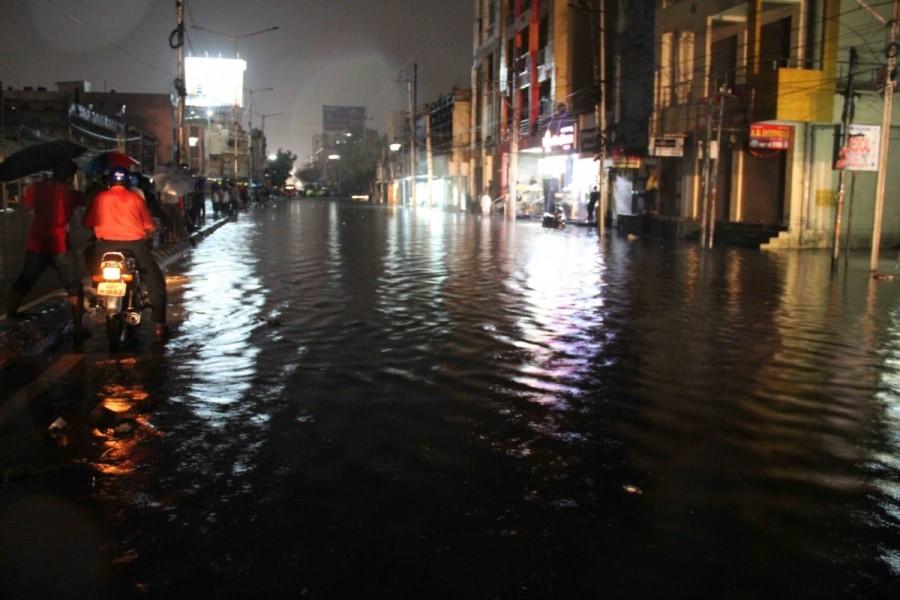 Drains were overflowing at many places, inundating major roads in the twin cities of Hyderabad and Secunderabad, in the Information Technology hub of Cyberabad and on the outskirts. Several colonies plunged into darkness as the wires snapped, disrupting the supply. People returning home from work places were caught in long traffic snarls. Techies were stranded in the traffic jam in Madhapur, which houses many software giants.
Credit: IANS
3

of 5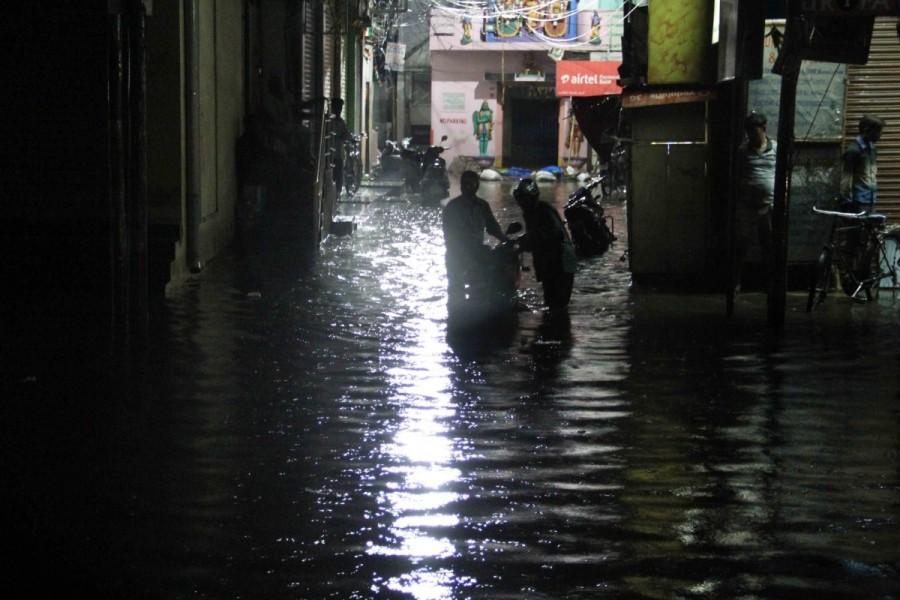 Greater Hyderabad Municipal Corporation (GHMC) pressed its emergency teams into service to clear the roads by pumping out the flood water. GHMC Commissioner Janardhan Reddy said people should not come out of their houses unless it is an emergency.
Credit: IANS
4

of 5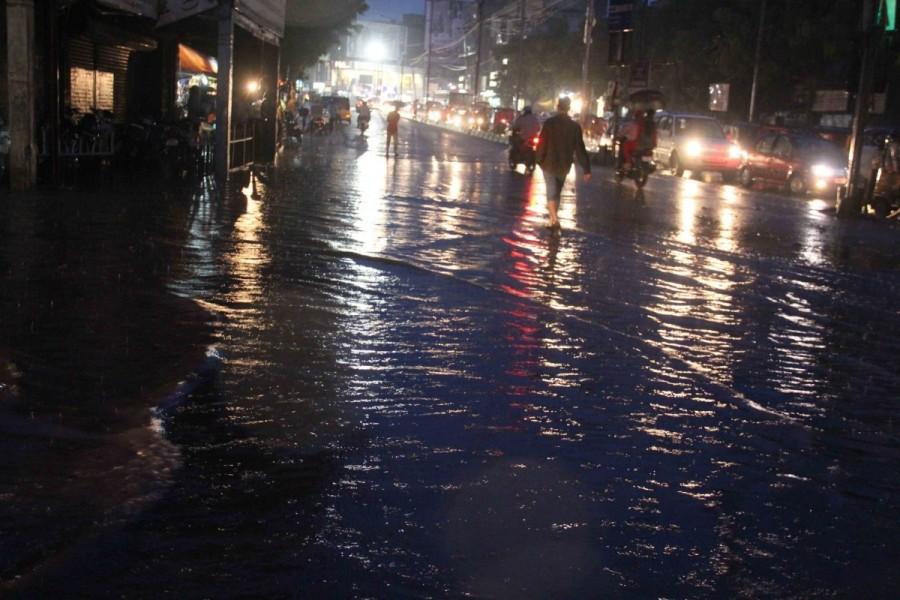 Chief Minister K.A Chandrasekhar Rao reviewed the situation with officials. He directed the authorities to remain on high alert and launch relief operations in the inundated areas.
Credit: IANS
5

of 5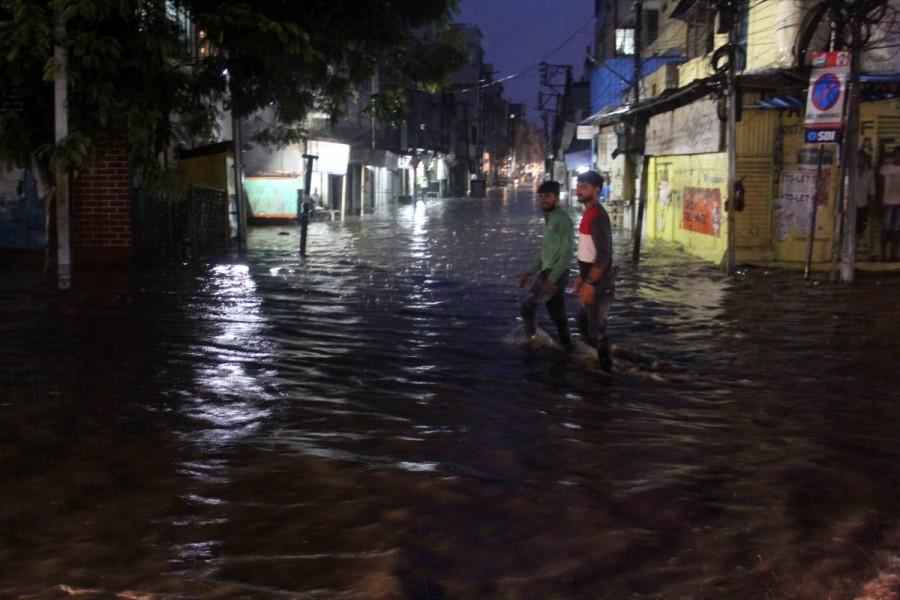 According to Hyderabad met office, the heavy downpour was caused by thunderstorm activity resulting from upper air circulation lying over Rayalaseema and upper air trough running from Odisha to Kerala across Telangana.
Credit: IANS