1

of 3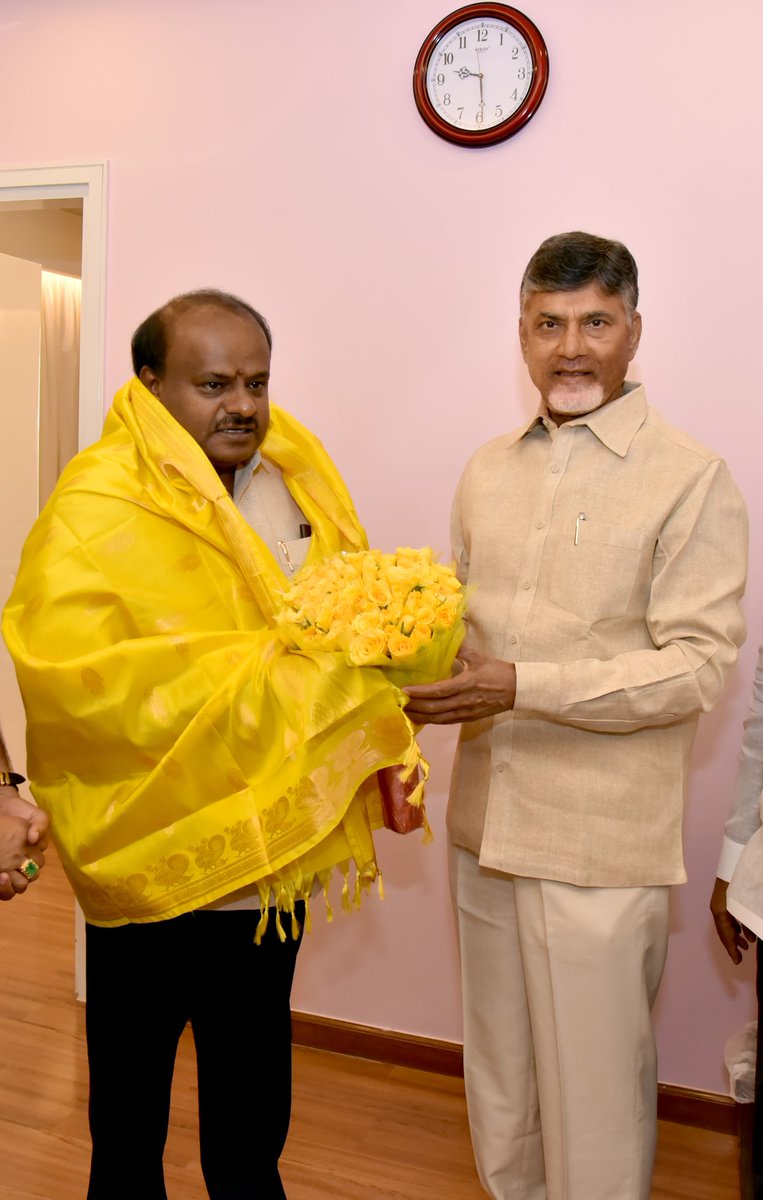 HD Kumaraswamy meets Chandrababu Naidu
Andhra Pradesh Chief Minister N Chandrababu Naidu on Friday met his Karnataka counterpart HD Kumaraswamy in Vijayawada and discussed how to strengthen unity among regional parties. Kumaraswamy, who is in Vijayawada to visit Kanaka Durga temple, arrived earlier today.
2

of 3 Andhra CM, Kumaraswamy meet to strengthen unity of regional parties
Both the chief ministers met for a short span of time and discussed on working and bringing regional parties together. They also stressed on the need for unity among regional parties, especially in the South.
3

of 3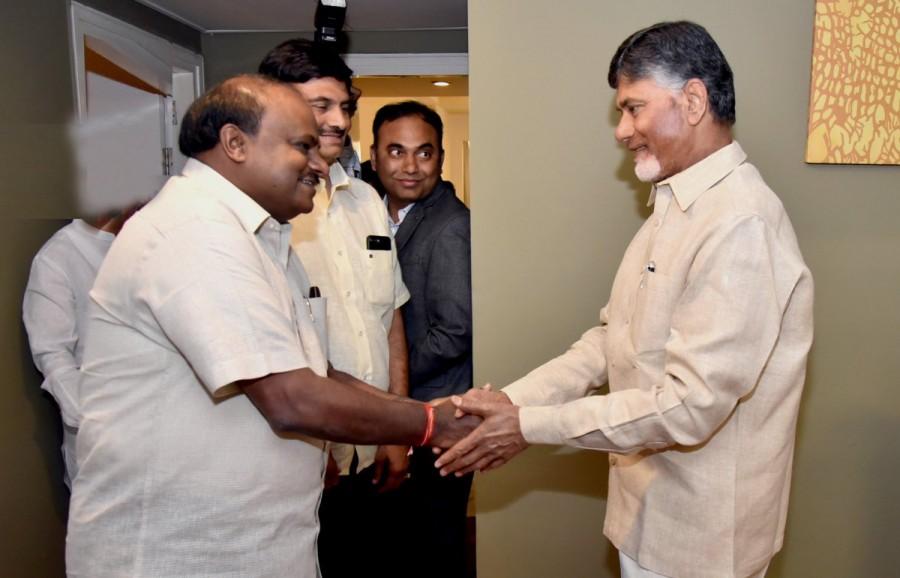 Chandrababu Naidu, HD Kumaraswamy meet in Vijayawada
Following the meet, Naidu told reporters, "the discussion was very brief and we will soon meet again for detailed discussion".