1

of 8 Hollywood film producer Harvey Weinstein, accused by over 80 women of sexual harassment, on Friday surrendered to police here to face charges of sexual misconduct more than seven months after the allegations first surfaced publicly. Weinstein, 66, turned himself into authorities at the first precinct in Manhattan on Friday. He was arrested shortly thereafter, the New York Police Department said. He is expected to be charged and brought on trial later on Friday, according to hollywoodreporter.com. The Oscar-winning producer landed in a twin expose in The New York Times and The New Yorker that was published in October and chronicled a pattern of alleged harassment and sexual assault of both actresses and employees at Weinstein's studios Miramax and its successor, The Weinstein Co. In no time, high-profile actresses like Ashley Judd, Rose McGowan, Mira Sorvino, Angelina Jolie and Gwyneth Paltrow came forward with claims against the producer. Weinstein, wearing a white button-down shirt and light-blue sweater under a black blazer and grey pants and carrying two books, entered the first precinct police station in Manhattan's Tribeca neighbourhood. He remained silent even though the reporters, photographers and TV news crews camped outside of the police department shouted questions at him, including "What took you so long?"
Credit: Reuters
2

of 8 He appeared rested and relaxed as he stepped out of the black SUV that transported him to the police station, getting more serious as he approached the precinct steps, hollywoodreporter.com said. The "Shakespeare In Love", "Crouching Tiger, Hidden Dragon", "Shall We Dance?" and "Lion" producer has been facing the prospect of criminal charges on multiple fronts, including in New York, Los Angeles and London.
Credit: Reuters
3

of 8
He is expected to be be charged with assaulting former aspiring actress Lucia Evans, who was one of three women, along with Asia Argento, who said Weinstein had raped them. The alleged incident took place at the former Miramax offices in Tribeca in 2004. Evans told investigators that Weinstein forced her to perform oral sex on him despite her verbal protests.
Credit: Reuters
4

of 8
His arrest ends months of speculation over whether he would be held accountable for his alleged misdeeds. Weinstein had earlier evaded arrest in 2014 when he was investigated by the NYPD for groping then-22-year-old Italian model Ambra Battilana. Weinstein's lawyer Benjamin Brafman said on Thursday that he would not comment on reports of Weinstein's surrender but he denied all allegations of non-consensual sex.
Credit: Reuters
5

of 8
As part of a pre-negotiated bail package, Weinstein is expected to put up $1 million in cash and agree to wear a monitoring device. He will also surrender his passport, theguardian.com reported.
Credit: Reuters
6

of 8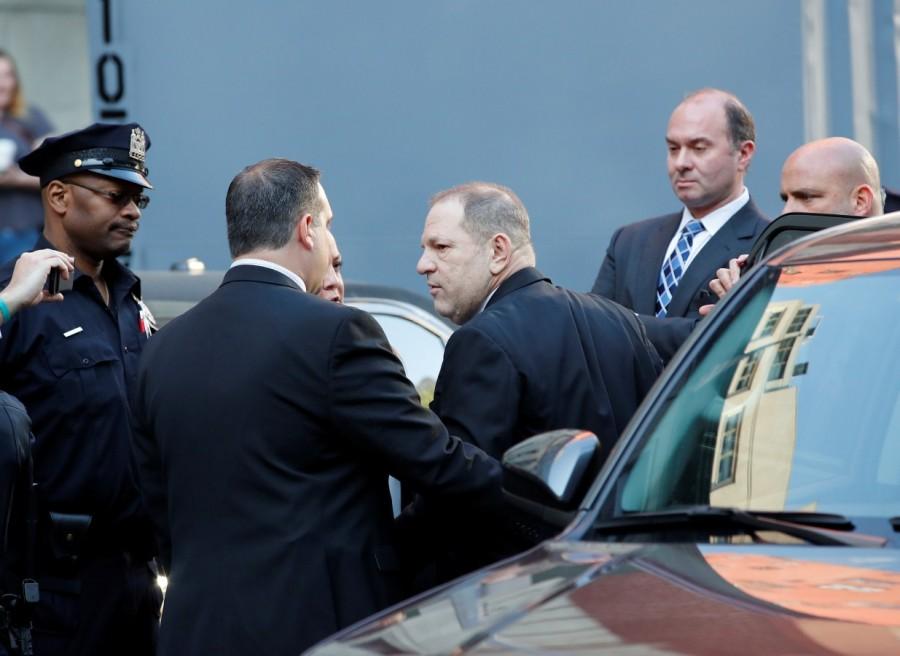 Before Weinstein's surrender, one of his accusers, actor McGowan, said: "I and so many of Harvey Weinstein's survivors had given up hope that our rapist would be held accountable by law... Today we are one step closer to justice."
Credit: Reuters
7

of 8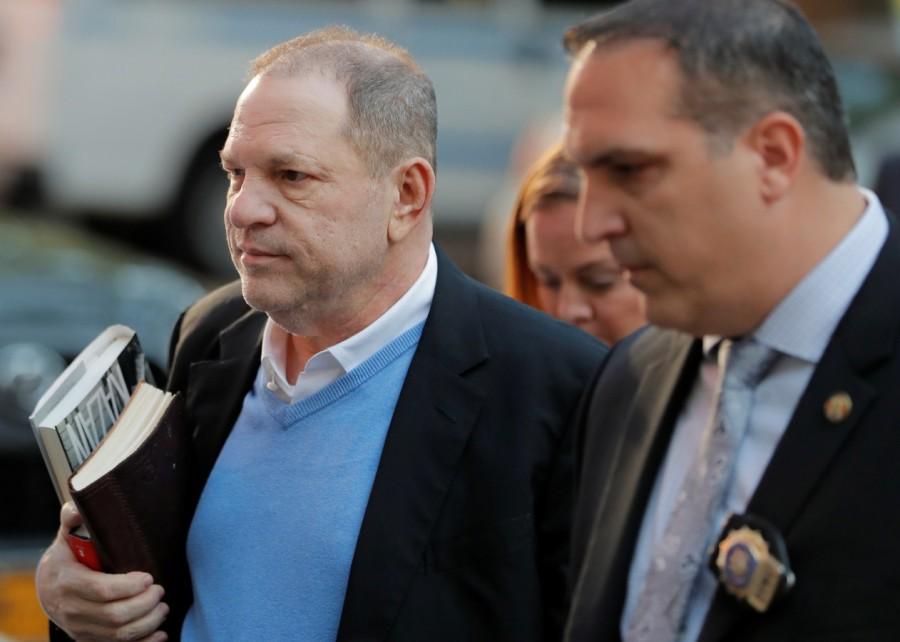 Filmmaker Ava DuVernay also posted that "Karma never loses an address" while actress Lauren Sivan wrote: "It's been a long time coming and today my fellow victims and I rejoice and pray no one ever underestimates the power of women when we stand together + scream the truth."
Credit: Reuters
8

of 8
In the wake of the mass allegations against Weinstein, McGowan had started the #MeToo campaign, which has turned into a global movement with victims of sexual harassment becoming more vocal than ever and demanding justice.
Credit: Reuters