1

of 5
Bollywood actor Harshvardhan Kapoor turned Bhavesh Joshi Superhero to perform Live action at a Mumbai mall. The audience was stunned with the impromptu display of action as Harshvardhan Kapoor showcased his Bhavesh Joshi Superhero avatar performing action with 10 fighters. It was an entertaining site for those present as Harshvardhan Kapoor got into the skin of his Bhavesh Joshi Superhero character and performed daredevil stunts live. The actor performed raw action engaging in hand to hand combat with as many as 10 fighters in the atrium area of the mall. The actor took the audience off guard as he delivered live visual treat while donning the unique Bhavesh Joshi Superhero mask, making a dashing entry that culminated into an intense action performance. Harshvardhan left the audience thrilled. The act had Harshvardhan unmasking himself leaving the audience surprised. The live action performance was met with a thunderous round of applause by the onlookers. BJS has been making headlines for his many public appearances. Harshvardhan as Bhavesh Joshi first made a special appearance during the premiere of Deadpool, followed by making a mark at fashion galas, the common man turned superhero also hit the streets of the city during the weekend to take Bollywood actress Taapsee Pannu on a bike ride, and finally most recently treating the audience with an action spectacle at a mall.
2

of 5
The action-packed trailer which was loved by the audience traces the journey of a group of friends who set out on the path of righteousness.
3

of 5
There are intense stunts which are shot across some never-seen-before locations in Mumbai, Bhavesh Joshi Superhero promises to be an intriguing watch.
4

of 5
Vikramaditya Motwane has kept the action of the movie real and to showcase that the makers did a small impromptu act in the mall today.
5

of 5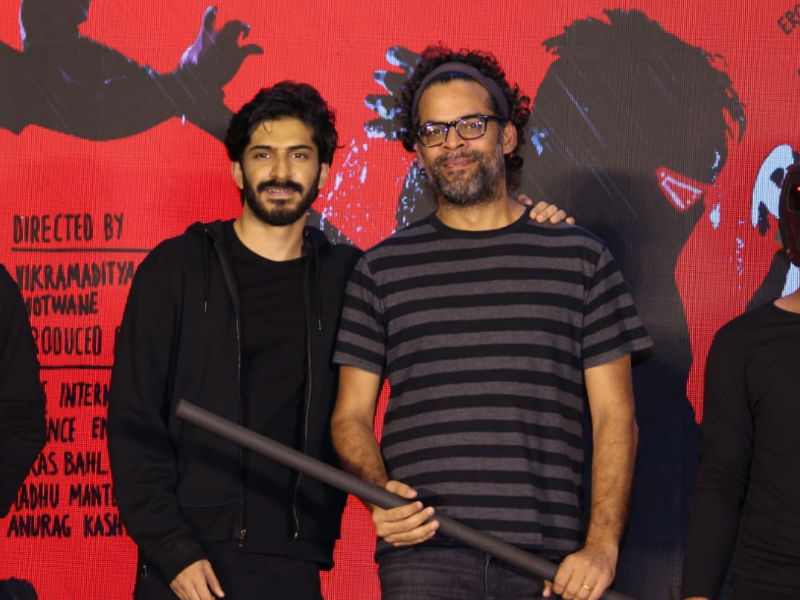 Over a series of thrilling incidents, their life takes a curve, leading a common man to become a Superhero in the form of 'Bhavesh Joshi Superhero'.