1

of 4 Hariprriya Turns Amruthamathi
It is the story of Yuvaraja Yashodhara's wife Amruthamati falling in love with Ashtavankhana.
Credit: PR Handout
2

of 4 Hariprriya in Amruthamathi
The story of the movie centered around Hariprriya's character.
Credit: PR Handout
3

of 4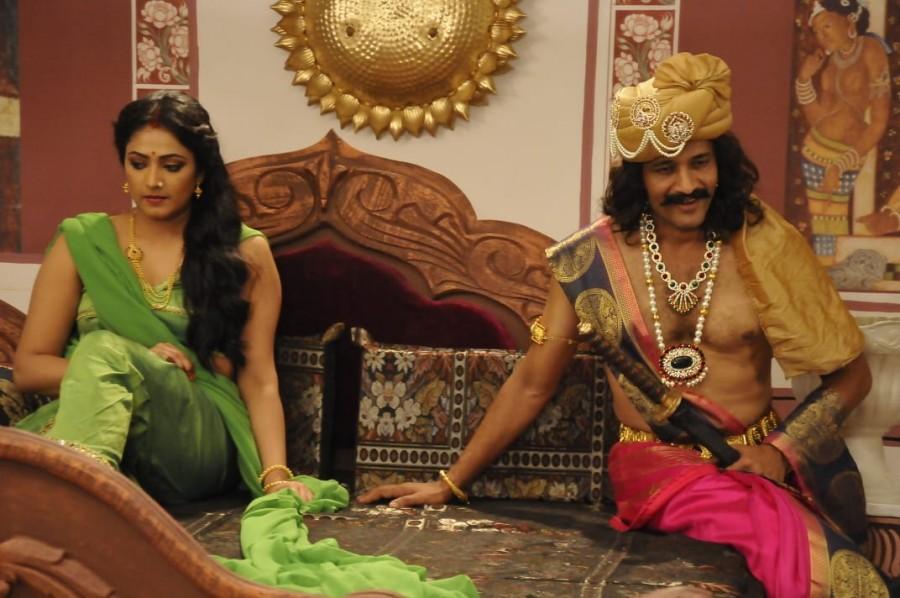 Amruthamathi
Sunder Raj, Pramila Joshai, Thilak, Supriya Rao, Kisore and many others are part of the cast in Hariprriya-starrer Amruthamathi
Credit: PR Handout
4

of 4
A Movie Still From Amruthamathi
A picture from Baraguru Ramachandrappa's ambitious movie, Amruthamathi.
Credit: PR Handout