1

of 5
On This Day Goddess Saraswati Is Worshipped In Various Names And Fames -Badal, Arts And Science, And Deep Supreme Knowledge. Happy Basant Panchami.
2

of 5
Spring Is In Air, Fresh Blossoms Everywhere. Sending You My Warm Greetings On The Auspicious Occasion Of Basant Panchami!
3

of 5
With fragrant flowers and fluttering butterflies around, soft breeze whispers in your ear – Happy Basant Panchami!
4

of 5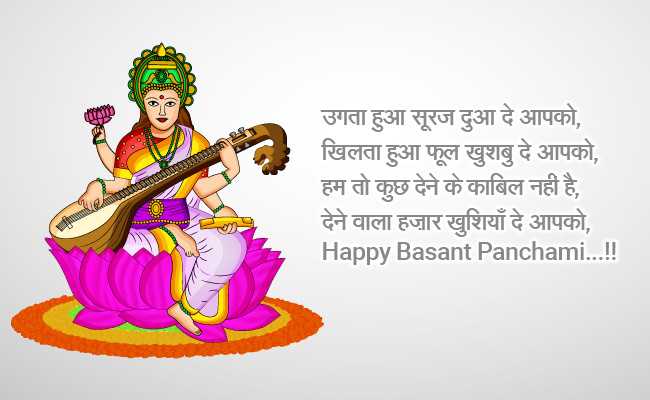 All around are beautiful sights, Flowers, birds, sweets and kites, Basant Panchami truly delights! Happy Basant Panchami!
5

of 5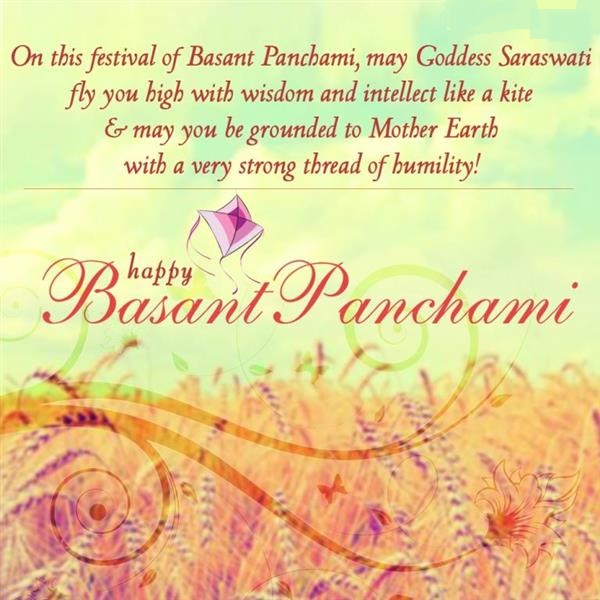 May you be bestowed with knowledge and wisdom… Have a Blessed Vasant Panchami!