1

of 5
May love, bravery, wisdom, contentment, health, patience, cleanliness be by your side. Happy Nowruz!
2

of 5
A new year offers you 365 blank pages, write the most beautiful chapter of your life. Happy Nowruz!
3

of 5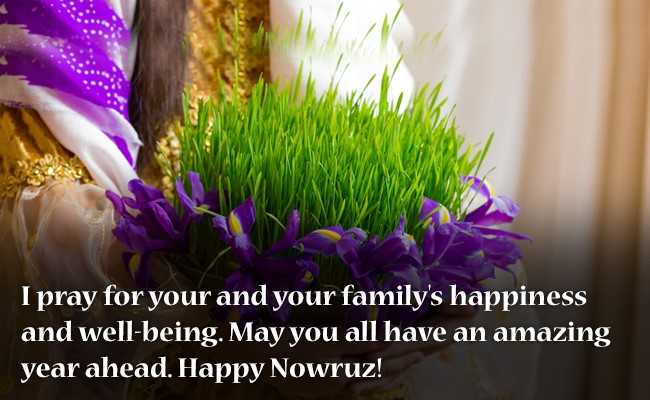 I pray for your and your family's happiness and well-being. May you all have an amazing year ahead. Happy Nowruz!
4

of 5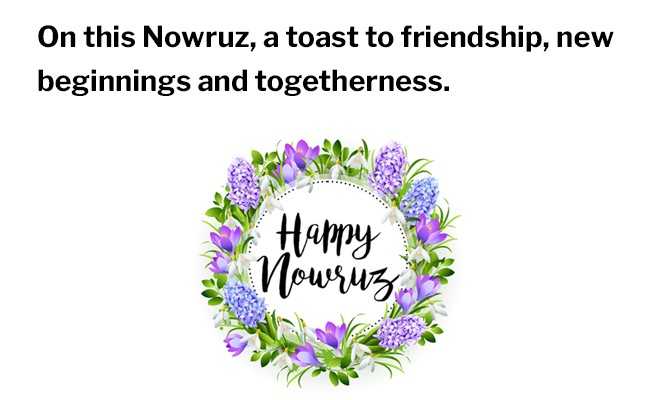 On this Nowruz, a toast to friendship, new beginnings and togetherness. Nowruz Mubarak!
5

of 5
I wish you and your family a very Happy Nowruz!