1

of 5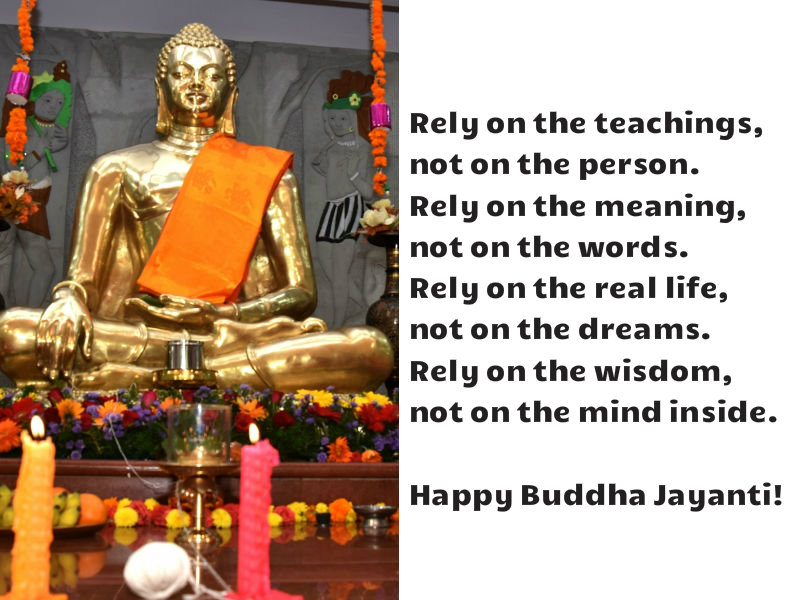 Buddhists around the world are getting ready for Buddha Purnima which falls on April 30. 'Buddha Purnima' or 'Vesak' marks the birth anniversary of Siddhartha Gautama, who later became Gautama Buddha, the founder of Buddhism. On this auspicious day, here are some best quotes, messages, wishes, and greetings to share with family and friends. 1) Rely on the teachings, not on the person, Rely on the meaning, not on the words, Rely on the real life, not on the dreams, Rely on the wisdom, not on the mind inside. Happy Buddha Jayanti!
Credit: IANS
2

of 5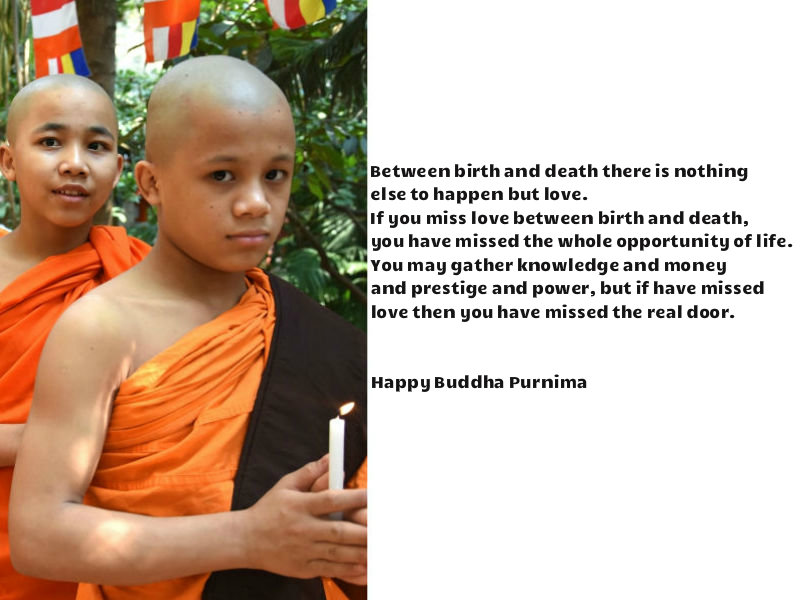 2) Between birth and death, there is nothing else to happen but love. If you miss love between birth and death, you have missed the whole opportunity of life. You may gather knowledge and money and prestige and power, but if have missed love, then you have missed the real door. Happy Buddha Purnima.
Credit: IANS
3

of 5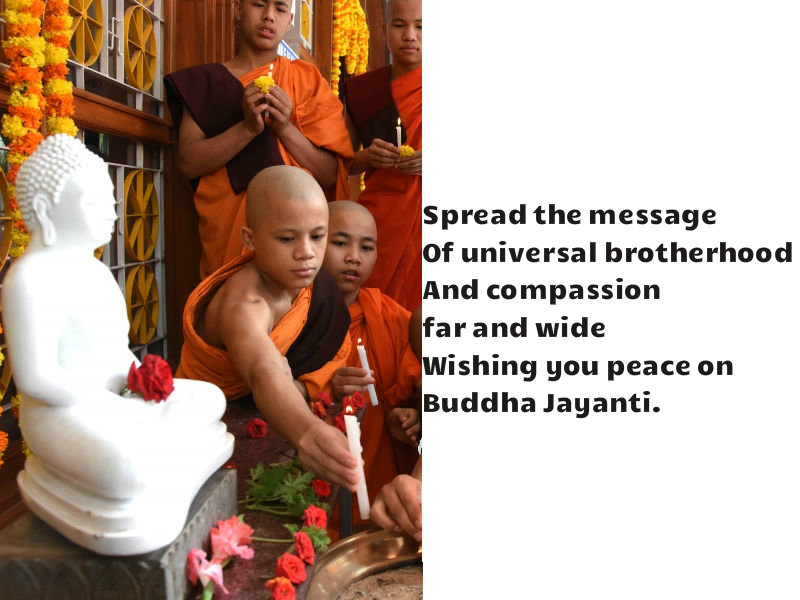 3) Spread the message of universal brotherhood and compassion far and wide Wishing you peace on Buddha Jayanti.
Credit: IANS
4

of 5
4) Do not dwell in the past, do not dream of the future, concentrate the mind on the present moment- Buddha Happy Buddha Pornima!
Credit: IANS
5

of 5
5) In the burst of illumination he discovered the meaning of existence and became Lord Buddha Warm Greetings on Buddha Jayanti.
Credit: IANS