1

of 7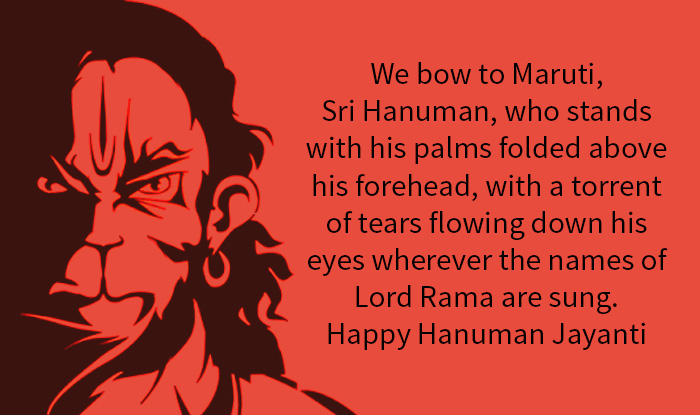 We bow to Maruti, Sri Hanuman, who stands with his palms folded above his forehead, with a torrent of tears flowing down his eyes wherever the names of Lord Rama are sung. Happy Hanuman Jayanti.
2

of 7
Janam Divas Ram Bhakt Hanuman ka, Jalayi Vishal Lanka jisne sirf apni poonch se.. Janam Divas hai us Balwaan ka. Badhai ho Janam Divas Hanuman Ka! Happy Sri Hanuman Jayanthi.
3

of 7
May Kapisha give you the wisdom to understand the world, physical strength to stay healthy and spirituality to love and devote your life to god! Happy Hanuman Jayanti.
4

of 7
Let us pray Anjaneya Swami on this auspicious occasion of Hanuman Jayanti and get a blessing to become successful in life. Happy Hanuman Jayanti.
5

of 7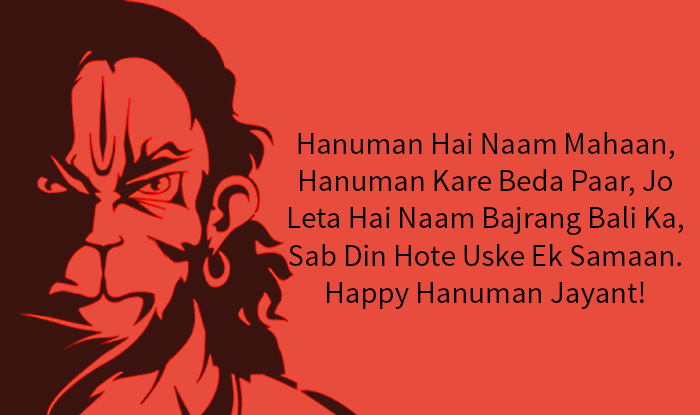 Hanuman Hai Naam Mahaan, Hanuman Kare Beda Paar, Jo Leta Hai Naam Bajrang Bali Ka, Sab Din Hote Uske Ek Samaan. Happy Hanuman Jayant!
6

of 7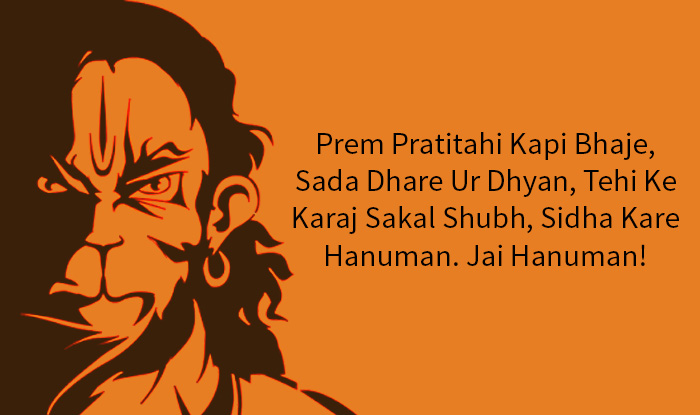 Prem Pratitahi Kapi Bhaje, Sada Dhare Ur Dhyan, Tehi Ke Karaj Sakal Shubh, Sidha Kare Hanuman. Jai Hanuman!
7

of 7
May Lord Hanuman bless your life with happiness, peace and prosperity. Happy Hanuman Jayanti.